Brendan Wenzel | Inside Cat
What:
Brendan Wenzel will appear in conversation with Shawn Harris for the release of Brendan's new picture book Inside Cat.
This event is free to attend, but registration is required. You can register for the event here. Once you register, you will receive an invitation to join the event.
NOTE: Because this is a virtual event that will be hosted on Zoom, you will need access a computer or other device that is capable of accessing the internet at a sufficient bandwidth. If you have not used Zoom before, don't worry: It's easy! Here's a quick reference guide to help you get oriented: Getting Started with Zoom
When:
Thursday, October 14, 2021 at 5:00pm Central Time
We work hard to bring events to our community for free, because connecting readers with authors is central to our mission. But these programs are not free for us to put on! If you're interested in attending this event, we hope you'll consider purchasing a copy of Inside Cat from our bookshop. Your support is critical to keeping us here and offering events like this, and we hope to do that for many years to come!
Blue Willow Bookshop expects all participants to maintain an atmosphere of respect and fairness. Any comments or questions that violate this standard of behavior including any form of harassment, may, at the discretion of the organizers, be immediately removed.
About the Author:
Brendan Wenzel is a New York Times bestselling author and illustrator based in upstate New York. He has written and illustrated several books for children, including A Stone Sat Still, Hello Hello, and They All Saw A Cat, which was the recipient of a Caldecott Honor. He is also a proud collaborator with many groups working to protect and conserve wild places and creatures. You can find more of his work at Brendanwenzel.info.
About the Conversational Partner:
Shawn Harris is an artist and musician who lives and works in Half Moon Bay, California. His first picture book, Her Right Foot, by Dave Eggers, was the recipient of seven starred reviews. He is also the illustrator of Dave Eggers's What Can a Citizen Do? and Colin Meloy's Everyone's Awake. This is his authorial debut.
Ordering:
Payment type must be "CreditCard." Shipping will be charged if you want the book shipped to you. If you'd prefer to use our curbside pickup program, we ask that you please collect your book(s) within one month of the event date. After that date, your book will be donated to a Houston-based literacy organization.
International shipping can run from $25-50US in addition to the cost of the book and can take up to 3 months to reach its destination. Additionally, we can only ship to certain regions and countries. If you'd like to pursue international shipping, please email cathy@bluewillowbookshop.com.
Event date:
Thursday, October 14, 2021 - 5:00pm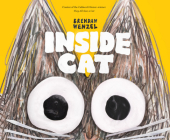 $17.99

ISBN: 9781452173191
Availability: Usually Ships in 4-7 Days
Published: Chronicle Books - October 12th, 2021
New York Times bestselling children's book author/illustrator Brendan Wenzel offers a funny and wise celebration of observation, curiosity, and indoor life.



From the endlessly inventive Caldecott Honor author/illustrator of They All Saw a Cat comes a picture book that is playful, perceptive, and full of delights.
---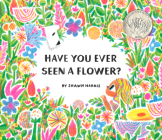 $17.99

ISBN: 9781452182704
Availability: Usually Ships in 4-7 Days
Published: Chronicle Books - May 4th, 2021
"Fierce Little Thing is Miranda Beverly-Whittemore at her finest. A moody, gripping, and profoundly haunting story of a young girl desperate for connection and salvation. Beverly-Whittemore renders a wild, treacherous world and invites us to stand perilously close to the edge." —Taylor Jenkins Reid, New York Times bestselling author of Daisy Jones & The Six
---