Bookworm | Kelly diPucchio & Naaz Khan
What:
Please join us for the Bookworm 2022 discussion between Kelly diPucchio & Naaz Khan moderated by Anne Wynter!
When:
Friday, February 4, 2022, 1:00pm CDT
Where:
This event will be a Zoom webinar, please click here to register.
We work hard to bring events to our community for free, because connecting readers with authors is central to our mission. But these programs are not free for us to put on! If you're interested in attending this event, we hope you'll consider purchasing a copy of these authors books from our bookshop - your support is critical to keeping us here and offering events like this, and we hope to do that for many years to come!
The panels will be uploaded to YouTube each evening, for on-demand viewing, and will remain there for 2 weeks. PLEASE NOTE: Individuals are not allowed to record panels for future viewing.
Blue Willow Bookshop expects all participants to maintain an atmosphere of respect and fairness. Any comments or questions that violate this standard of behavior including any form of harassment, may, at the discretion of the organizers, be immediately removed.
About the Panel Authors:
Kelly DiPucchio is the New York Times bestselling author of many beloved books for children, including Grace for President, Dragon Was Terrible, and Oona, illustrated by Raissa Figueroa. As a little girl Kelly wanted a pet otter but settled for a pet goat instead. When she's not writing, Kelly loves to search for treasure and mermaids in Michigan's Great Lakes. Land friends can visit her online at www.kellydipucchio.com.
Naaz Khan is a writer and educator with a diploma in refugee studies from the American University in Cairo, and a master of arts in international education from Columbia University. She draws inspiration from her experiences living in Saudi Arabia, Egypt, Kenya, and India, where she was born. She currently lives in Washington, DC, where she makes room for hiking, biking, working for An Open Book Foundation, interfaith gatherings, and playing her ukulele.
About the Panel Moderator:
Anne Wynter is originally from Houston, Texas, and currently lives in Austin, Texas, with her husband, their two children, and a cat. In addition to writing children's books, she's written more than a dozen short plays that have been produced around the country. Anne earned a degree in drama from Washington University in St. Louis, received a certificate in short story writing from the University of Chicago, and studied writing for children at the Writing Barn. Everybody in the Red Brick Building is her debut. To learn more about Anne or to say hello, visit www.annewynter.com.
Ordering:
Payment type must be "CreditCard." Priority shipping will be charged if you want the book shipped to you. If you'd prefer to use our curbside pickup program, we ask that you please collect your book(s) within one month of the event date. After that date, your book will be donated to a Houston-based literacy organization.
International shipping is $35.
Event date:
Friday, February 4, 2022 - 1:00pm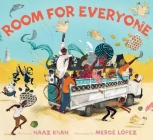 $17.99

ISBN: 9781534431393
Availability: On Our Shelves Now
Published: Atheneum/Caitlyn Dlouhy Books - November 9th, 2021
A young boy on a crowded bus discovers that, after some wiggles and giggles, there's room for everyone in this lighthearted rhyming picture book set in Zanzibar.

The dala dala rumbles and roars as Musa and Dada drive off to the shore—but the bus stops for multiple detours: "Do you need a ride? It's hotter than peppers out there in the sun!
---

$17.99

ISBN: 9780063071421
Availability: On Our Shelves Now
Published: Katherine Tegen Books - March 22nd, 2022
The big sea's littlest mischief-maker, Oona, is back in another delightful tale from New York Times bestselling author Kelly DiPucchio and Coretta Scott King Illustrator Award winner Raissa Figueroa.
---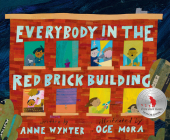 $17.99

ISBN: 9780062865762
Availability: On Our Shelves Now
Published: Balzer + Bray - October 19th, 2021
A fresh, urban take on bedtime stories in the spirit of The House That Jack Built and Chicka Chicka Boom Boom, from debut author Anne Wynter and Caldecott Honoree Oge Mora.

Everybody in the red brick building was asleep. Until . . .

WaaaAAH!

Rraak! Wake up!

Pitter patter STOMP!

Pssheew!
---