Submitted by Blue Willow Con... on Mon, 04/16/2018 - 11:37am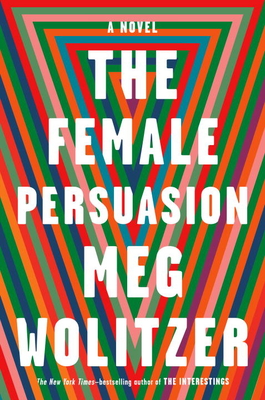 This week, we've got a slew of fantastic recommendations from big names for you. Meg Wolitzer's fiery new release, The Female Persuasion, deserves a place on your shelf. With bullseye social commentary, relatable characters, and an eye-catching cover, this book is a timely must-read. Meanwhile, chef Edward Lee's Buttermilk Graffiti takes us on a journey across the melting pot of America; brimming with fascinating stories and mouthwatering recipes, you're in for a delightful spread from start to finish. (Oh, and Anthony Bourdain loved it.) Middle grade readers rejoice: 2017 Newbery Medalist Erin Entrada Kelly has a new book out! You Go First expertly pieces together the complicated challenges of family, growing up, and making friends. Take it from us—don't miss it!
We could go on, but the reviews await. Read on!