Submitted by Blue Willow Dig... on Fri, 08/24/2018 - 5:00pm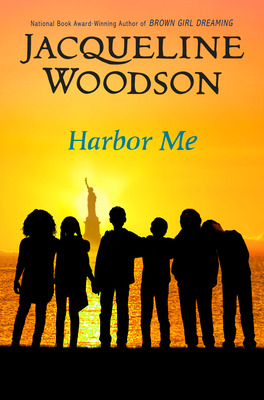 Many people know us for our kids' section. We embrace that. Good writing for children, after all, is what turns people into readers in the first place. So it's safe to say that we're pretty excited for Harbor Me. That's the name of the first middle grade novel that Jacqueline Woodson, National Ambassador for Children's Literature, has written since her National Book Award winner Brown Girl Dreaming. To us, it's pretty much the kids' publishing event of the year. Even better? Woodson went and wrote another book—this one a picture book—and she's releasing it on the same day. What a time to be alive!
Of course, we're still making plenty of room for other books, too. Just check our list of recent favorites—whether you're in the mood for seafaring YA action-adventure, historical American epics, or darkly funny (and very strange) short stories, we've got just the thing you're looking for.