Submitted by Blue Willow Dig... on Fri, 09/14/2018 - 11:00am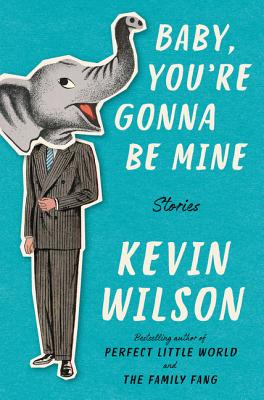 Tolstoy was right: There are innumerable ways in which families can be unhappy, and Kevin Wilson illustrates a chocolate box of examples in his second short story collection, Baby, You're Gonna Be Mine. Each of the ten tales is a perfectly-balanced cocktail, magically pairing bizarre circumstances and complex characters to produce narratives that will knock you flat with their eerie empathy and truth. Wilson's work is witty and melancholic, uncanny and relatable, but above all it is yearning—for connection, for understanding, for love. If you're anything like us, you'll be spellbound by this latest collection from a master of the form.
Two married members of our team are particular fans. When they were relocating across the country a couple of years ago, they took a detour—moving truck and all—to catch Wilson on tour for his second novel, Perfect Little World. Naturally, they were thrilled, and a little starstruck, to pen the questions for our Q&A with the author.