Submitted by Blue Willow Dig... on Mon, 10/08/2018 - 11:20am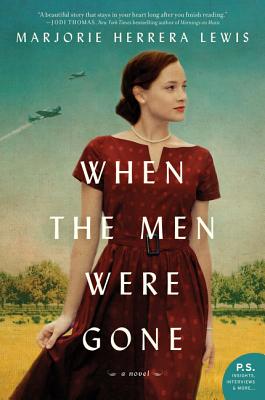 There's something about Texas and football, isn't there? Stories of the game are woven into the very fabric of our state. Just ask Marjorie Herrera Lewis—she's spent most of her career immersed in football, from covering the Cowboys for a variety of outlets to researching and writing her new novel, When the Men Were Gone. The book is based on the true story of Tylene Wilson. She was the first woman to coach a high school team in the state during a time when most men between 18 and 45 were fighting in World War II. Think of it as Friday Night Lights with a girl-power twist, with the added bonus of a compelling World War II-era backdrop. It's a moving story of courage and history, and the perfect gift for the sports fans or historical fiction buffs in your life.
We can't wait to welcome Marjorie to the shop tomorrow night, October 9, for a discussion and signing. Valerie caught up with Marjorie to ask a few questions before the event—read their illuminating conversation below, then pre-order your copy of When the Men Were Gone. We'll see you tomorrow!