Submitted by Blue Willow Dig... on Fri, 02/28/2020 - 5:47pm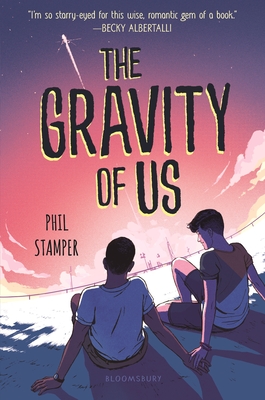 There's something especially magical about reading a book set in your hometown, right? Now imagine that the book has multiple starred reviews and glowing blurbs from the likes of Becky Albertalli and Adam Silvera. And that we've been counting down the days until its February 4 release for, oh, about ten months.
That's the situation with The Gravity of Us, the debut YA novel from Phil Stamper. It's part space-race adventure, part queer love story, and it's wise, funny, and charming as all heck. We are absolutely beside ourselves with glee that Phil will be joining us for our eleventh annual TeenBookCon festival at Cypress Woods High School on April 4. You can register for the festival here, then check out the full author lineup to see who else is coming to town. In the meantime, check out our exclusive Q&A with Phil!