Submitted by Blue Willow Dig... on Tue, 03/17/2020 - 4:52pm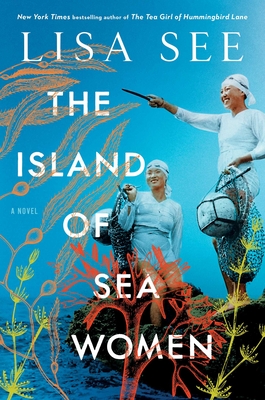 Friends, what a month we've had here at the shop, in Houston, and as a country. During times like this, we really do find that there's nothing quite like the comfort of a good book.
On a store programming note, we're devastated not to host so many of our favorite authors in the weeks ahead—we were looking forward to great conversations with authors like Ann Patchett, Angie Thomas, Mac Barnett, and Lisa See. Today, we're here with the next best thing—an exclusive Q&A between Lisa See and Valerie, all about her fabulous book The Island of Sea Women. We've even added a few photos from Lisa's last visit to give the post that Blue-Willow-Bookshop-event feel. It's not the same, we know, but right now it's for the best.
If you already ordered your copy of The Island of Sea Women, or are looking for reading recommendations for the next few weeks, give us a call! We're offering $5 priority shipping right now, and free shipping on orders over $50. You can also take advantage of our curbside delivery program, or just stop in—we're still open as of March 18 and have put additional sanitation measures in place to ensure your safety and the safety of our staff.