Submitted by Blue Willow Dig... on Mon, 09/09/2019 - 2:55pm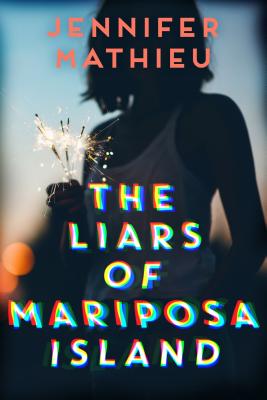 Are you excited about the new book from Jennifer Mathieu? Of course you are! Let's review the facts: Jennifer Mathieu is a Houston treasure; her last book, Moxie, probably blew your mind two years ago; and, oh yeah, now it's being turned into a Netflix movie... directed by Amy Poehler! Her new novel, The Liars of Mariposa Island, is a powerful, emotional tale—told in three distinct voices—that layers important themes like family, identity, love, and trauma. It's a gripping story, masterfully told, and we can't wait to put it in your hands when it comes out on September 17th.
Pre-order your copy of Liars from us, and email your proof of purchase to liarsofmariposa@gmail.com—you'll get a signed, personalized first edition of the book, plus a bookmark, a postcard, some stickers, and more from Jennifer herself. And don't forget to attend the book's launch party, right here in the bookshop on Saturday, September 21. In the meantime, check out our exclusive Q&A with the author.