Submitted by Blue Willow Content on Mon, 07/06/2020 - 2:41pm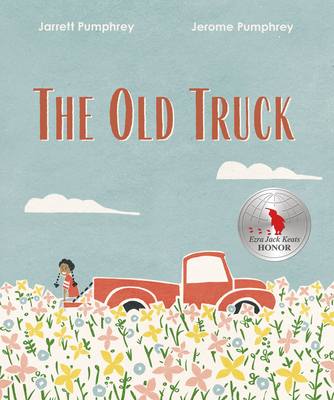 Each fall before the holiday season, we spend a lot of time as a staff talking about our very favorite books of the year—the can't-miss future classics that we know will make for a perfect gift. Sometimes it can be tough to remember all the books that came out over the calendar year. But sometimes, we'll read something in January or February and just know it will come up in those year-end conversations. That's what happened with a debut picture book called The Old Truck, by Texas-born brothers Jarrett and Jerome Pumphrey. It came out on January 7, and we haven't stopped loving it since. It's a beautiful story about perseverance and the passage of time, with striking retro design and unique, stamped illustrations. If you haven't already read it, we highly recommend picking it up.

Check out our exclusive Q&A with the Pumphrey brothers below, then circle August 4 on your calendar. That's the day when Jarrett and Jerome are helping us close out our Camp Blue Willow summer author series on Facebook Live! They'll read The Old Truck and share a fun activity with viewers. We hope you'll tune in!