Submitted by Blue Willow Content on Fri, 10/09/2020 - 2:00pm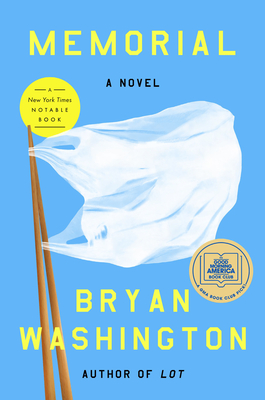 We've been looking forward to this for a long time. Bryan Washington, Houston literary superstar and author of Lot, returns with a new novel on October 27. It's called Memorial, and it's a touching and funny story about two young, gay Houston men: Mike, a Japanese American chef, and Benson, a Black day care teacher. Through their stories, Washington explores universal themes of family and what it means to be human—parent, child, lover, friend. The book is just sublime, and we couldn't be happier for this Houston author.
We're extremely excited to host a special, virtual launch event for Bryan Washington and Memorial on October 26, and to offer signed, personalized copies to attendees. You can learn more about that event and register here. In the meantime, enjoy our Q&A with the author below.