Submitted by blue willow con... on Wed, 04/21/2021 - 1:58pm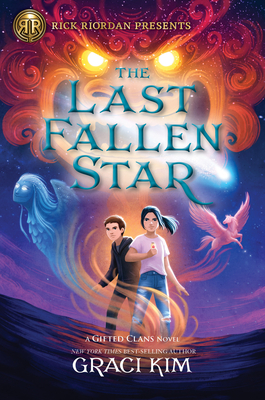 If you've been shopping at our store for a while, you know we have a special place in our hearts (and on our shelves) for "Uncle" Rick Riordan, whose magical, mythology-infused middle grade novels have been delighting readers for fifteen years. When he's not writing his own books, he's busy with his own imprint, Rick Riordan Presents, which is publishing some of the funniest, most thrilling, and exciting middle grade series today.
We caught up with Stephanie Lurie, the Editorial Director of Rick Riordan Presents, to chat about working with Uncle Rick, children's publishing, and what's coming next from the imprint—starting with The Last Fallen Star, by Graci Kim. We're delighted to host the launch event for that book on May 4, when author Graci Kim will appear in conversation with Rick Riordan himself. You can learn more about that event on our website, and purchase tickets here. In the meantime, check out our interview with Stephanie below!