Submitted by Blue Willow Dig... on Fri, 01/10/2020 - 1:00pm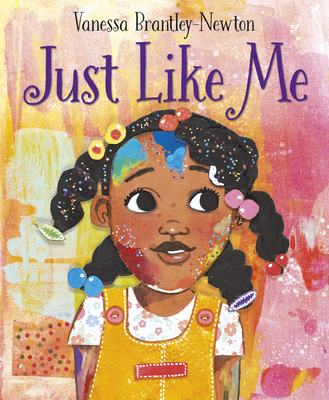 It's no secret that we love a good picture book. We dedicate half of our store to kid lit, and the staff almost always has a new favorite making the rounds from bookseller to bookseller. Lately, we haven't been able to stop talking about Just Like Me, written and illustrated by the wonderful Vanessa Brantley-Newton. It's a gorgeous book, with a unique concept: Instead of a traditional narrative, the book consists of a series of poems describing girls of all kinds, each matched to a vibrant illustration. It's uplifting and inclusive, and it will have readers eagerly turning the pages to find themselves—and their friends—within.
We're so excited that Vanessa is coming to Houston for our annual Bookworm Festival on February 1st, where she'll be joined by eleven other terrific authors and illustrators... and hundreds upon hundreds of eager young readers. It's going to be a great morning full of author panels and signing lines. You can pre-register for the festival now—early registration isn't required, but it helps us figure out seating and other logistics. Then, to pass the time leading up to the big day, dive into our exclusive Q&A with Vanessa!