Submitted by Blue Willow Dig... on Wed, 02/09/2022 - 4:48pm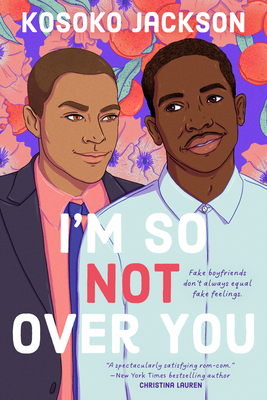 Valentine's Day is drawing near, and love is in the air. One of the very best ways to celebrate, in our opinion, is with a fresh stack of literary rom-coms for your side table or nightstand. And one of the best of those that you can read this month is I'm So (Not) Over You by Kosoko Jackson. It's funny and fresh, sassy and steamy, and was on *everyone's* "most-anticipated rom-coms" list heading into the year.
We're uttery delighted to be hosting Kosoko for a fun virtual event on February 24. (He's appearing in conversation with the incredible Leah Johnson, which makes the whole thing even better.) The book doesn't come out until the 22nd, so you'll have to wait until just after the holiday to fall in love Hudson and Kian... but you can tide yourselves over by checking out our Q&A with Kosoko below!