Dukes and Dekes (Paperback)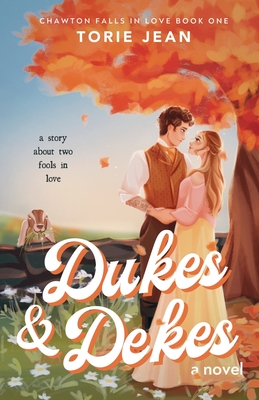 $18.99

Usually Ships in 4-7 Days
Description
---
Can a professional hockey player reform his rakish ways for a winning shot at his best friend's guarded heart?
Nestled between rocks and mountains, the slumbering town of Chawton Falls, NH, blinks alive every autumn when the Wentworth Estate hosts the Jane Austen Regency Fair.
For event coordinator Aulie Desfleurs, fall is a dizzying season full of bonnets, muslin, bicorn hats-and, unfortunately, this year, playing the role of the foolish Lydia Bennet. A sensible woman to her core, she has no time to worry about her mysterious chronic illness or love life.
So what if a spicy photo of her best friend Jack Parker in a penalty box threatens to reignite a spark from years ago? If she maintains her distance-an easy feat during hockey season-she'll be fine.
Jack Parker, the bad boy of the American professional hockey league, is suspended...again. Forced to flee to Chawton Falls, Jack comes face to face with a swell of repressed emotions...and a goat. Seeking a distraction, he soon finds himself in the fair cast as the infamous rake, George Wickham.
Wearing breeches isn't exactly on brand, but after five years of harboring unrequited feelings for Aulie, Jack's willing to sport the high-waisted pants if it means convincing her he can be the dashing hero she deserves.
With a less than stellar dating history, and a suspension deadline looming, Aulie knows falling for Jack would be foolish.
But when he kisses her like a man possessed, one day, and takes care of her like a saint, the next, Aulie's forced to choose: either embrace Jane Austen's signature truth, "we are all fools in love," or risk living like the author without a happily ever after of her own.
"Dukes and Dekes" is a friends-to-lovers, brother's best friend romance that deals with grief and chronic illness. It contains adult language and open-door intimate scenes that realistically depict endometriosis (i.e., no penetration).