Lessons (MP3 CD)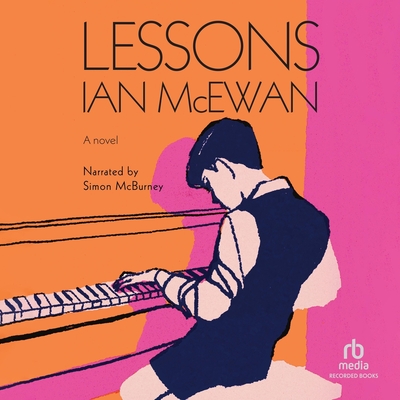 $41.95

Usually Ships in 4-7 Days
Staff Reviews
---
McEwan's new novel is a captivating and intimate story of the life of Roland Baines, from his childhood as a British army brat in Libya in the 1950s to his experience with the Covid pandemic. Sent to boarding school in England at eleven, Roland experienced a long-term manipulative relationship with his piano teacher that had a permanent impact on his life choices and future relationships. Two decades later, Roland's aspiring author wife disappeared intentionally, abandoning Roland and their seven-month-old son. Somehow, Roland coped, living a seemingly unfocused life as a father and sometime poet, journalist, and lounge pianist. Coming into his 60s and 70s, he now has a chance to reflect on the past and try to move forward with new relationships. The events of his lifetime are brilliantly staged against the large backdrop of significant British and international events from the post-WWII period, through the Cold War, the fall of the Berlin Wall, and Covid. To readers who loved Atonement, this is the masterpiece you've been hoping to see. 
— Alice
Description
---
When the world is still counting the cost of the Second World War and the Iron Curtain has descended, young Roland Baines's life is turned upside down. He is two thousand miles from his mother's protective love, stranded at an unusual boarding school, when his vulnerability attracts his piano teacher, Miriam Cornell, leaving scars as well as a memory of love that will never fade.
Twenty-five years later, Roland's wife mysteriously vanishes, and he finds himself alone with their baby son. He is forced to confront the reality of his rootless existence. As the radiation from the Chernobyl disaster spreads across Europe, he begins a search for answers that looks deep into his family history and will last for the rest of his life.
From the Suez and Cuban Missile crises and the fall of the Berlin Wall to the Covid pandemic and climate change, Roland sometimes rides with the tide of history but more often struggles against it. Haunted by lost opportunities, he seeks solace through every possible means--literature, travel, friendship, drugs, sex, and politics. A profound love is cut tragically short. Then, in his final years, he finds love again in another form. His journey raises important questions. Can we take full charge of the course of our lives without damage to others? How do global events beyond our control shape our lives and our memories? And what can we learn from the traumas of the past?
Epic, mesmerizing, and deeply humane, Lessons is a chronicle for our times--a powerful meditation on history and contingency through the prism of one man's lifetime.