The Enigma of Room 622 (MP3 CD)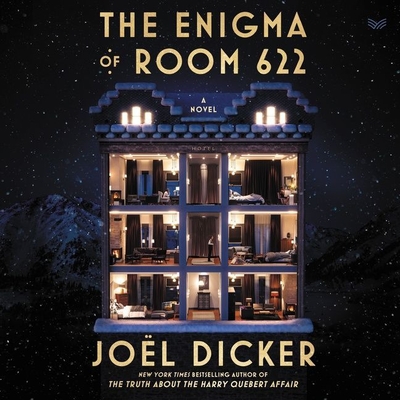 Staff Reviews
---
574 pages of twists and turns to reveal an ending that will make readers smile. Joël, an author, is at a crossroads in life after his editor and dear friend Bernard passes away and his new love, Sloane, dumps him. Obsessed with writing a book to pay tribute to Bernard, he disappears into the story, escaping his day-to-day life and everyone included. He decides to take an impromptu vacation, and this is when the book begins… in Verbier, in a famous hotel. Years ago, a murder took place in room 622 that was never solved. Joël and his new friend staying at the hotel decide to solve this mystery, and readers travel back in time for clues. Cleverly done, with an unexpected ending!
— Christina
Description
---
A burnt-out writer's retreat at a fancy Swiss hotel is interrupted by a murder mystery in this metafictional, meticulously crafted whodunit from the New York Times bestselling author of The Truth About the Harry Quebert Affair.
A writer named Jo l, Switzerland's most prominent novelist, flees to the H tel de Verbier, a luxury resort in the Swiss Alps. Disheartened over a recent breakup and his longtime publisher's death, Jo l hopes to rest. However, his plans quickly go awry. It all starts with a seemingly innocuous detail: at the Verbier, there is no room 622.
Before long, Jo l and fellow guest Scarlett uncover a long-unsolved murder that transpired in the hotel's room 622. The attendant circumstances: the succession of Switzerland's largest private bank, a mysterious counterintelligence operation called P-30, and a most disreputable sabotage of hotel hospitality. A European phenomenon, The Enigma of Room 622 is a matryoshka doll of intrigue-as precise as a Swiss watch-and Dicker's most diabolically addictive thriller yet.
Translated from the French by Robert Bononno