Faith: Greater Heights (MP3 CD)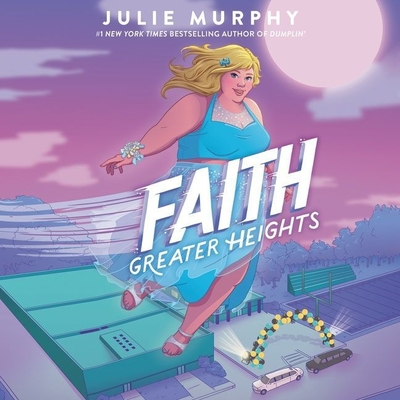 Description
---
From Julie Murphy, #1 New York Times bestselling author of Dumplin', comes the exciting conclusion in the origin story of fan-favorite comic character Faith--a fierce, plus-size superhero.
Faith Herbert can finally admit that she's not a regular teen--and take advantage of her new flying superpowers. After the chaos of her first semester, Faith just wants to end her senior year in a normal way--enjoying all the hallmarks of graduating high school, like prom, with her best friends Matt and Ches.
But a new journalism teacher at school means things are off to a strange start, and suddenly Colleen Bristow, the quiet nerd-turned-supervillain, reappears, acting as if nothing ever happened. Fires are cropping up all over town. Then Faith hears that psiots have been going missing.
As if that weren't enough, reports of sightings of Faith's ex, the beautiful Dakota Ash, start to emerge. Everyone thinks she's dead, but Faith knows better. . . . Will she make a reappearance?
As Faith tries to balance her quest with a memorable senior year and the heartbreak of Grandma Lou's increasing decline, she learns to have faith in herself--and that sometimes fate will point you in the right direction.