Not Here to Be Liked (MP3 CD)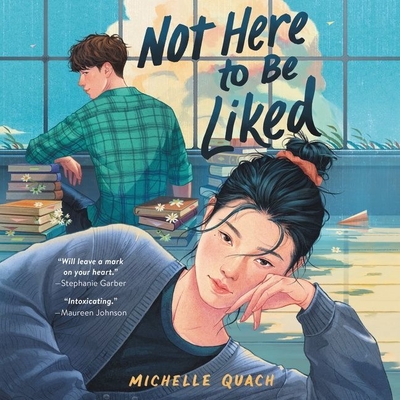 Staff Reviews
---
Eliza Quan is the managing editor of her school newspaper and fully expects to be elected editor in chief. When Len DiMartile decides to run on a whim and wins, Eliza has had enough and writes an essay decrying the patriarchal election results, someone anonymously posts the essay and it's all the entire school can talk about. Eliza and Len end up co-editing the paper to demonstrate civility and cooperation and may begin to fall for each other. A fast-paced YA romcom that touches on gender equality and what feminism really means.
— Cathy
Description
---
A smart romance with heart and guts and all the intoxicating feelings in between. --Maureen Johnson, New York Times bestselling author of 13 Little Blue Envelopes
Emergency Contact meets Moxie in this cheeky and searing novel that unpacks just how complicated new love can get...when you fall for your enemy.
Eliza Quan is the perfect candidate for editor in chief of her school paper. That is, until ex-jock Len DiMartile decides on a whim to run against her. Suddenly her vast qualifications mean squat because inexperienced Len--who is tall, handsome, and male--just seems more like a leader.
When Eliza's frustration spills out in a viral essay, she finds herself inspiring a feminist movement she never meant to start, caught between those who believe she's a gender equality champion and others who think she's simply crying misogyny.
Amid this growing tension, the school asks Eliza and Len to work side by side to demonstrate civility. But as they get to know one another, Eliza feels increasingly trapped by a horrifying realization--she just might be falling for the face of the patriarchy himself.