Invisible. Edición conmemorativa (Spanish Edition) (Hardcover)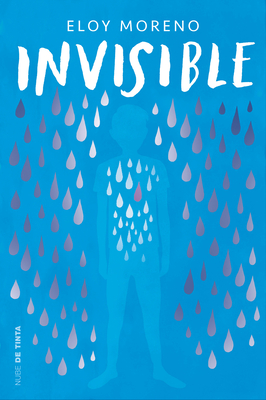 $19.95

Usually Ships in 4-7 Days
Description
---
Emotiva, conmovedora, diferente... Invisible narra, a través de los ojos de un niño, una historia que podría ser la de cualquiera de nosotros.

Ahora con contenido adicional, que incluye la historia inédita de la profesora del protagonista, y una cubierta especial de la 50ª edición.

¿Quién no ha deseado alguna vez ser invisible?

¿Quién no ha deseado alguna vez dejar de serlo?

El problema es que nunca he llegado a controlar bien ese poder: A veces, cuando más ganas tenía de ser invisible, era cuando más gente me veía, y en cambio, cuando deseaba que todos me vieran, era cuando a mi cuerpo le daba por desaparecer.

ENGLISH DESCRIPTION

Moving, emotional, different ... Through a child's eyes, Invisible tells a story that could be that of any one of us.

Now with additional content, that includes the untold story of the main character's teacher, and a special cover for the 50th edition.

Who hasn't at one point wished they were invisible?

Who hasn't wanted to stop being invisible?

The problem is that I have never been able to control that power: Sometimes, when I mostly felt a desire to be invisible, it was when more people saw me, on the other hand, when I wanted everyone to see me, it was when my body decided to disappear.
About the Author
---
La gran pasión de Eloy Moreno (Castellón) por la escritura lo llevó a lanzarse a la aventura de autopublicar su primera novela, El bolígrafo de gel verde, de la que ha vendido más de 200.000 ejemplares. Su segunda obra, Lo que encontré bajo el sofá (2013), volvió a conectar con decenas de miles de lectores, muchos de los cuales le acompañan en las rutas que realiza por Toledo reviviendo el argumento del libro. En 2015 publicó su tercera novela, El Regalo, por la que recibió un gran reconocimiento tanto en ventas como por parte de la crítica.

En 2018 publicó Invisible, obra de la que ya lleva 20 ediciones y traducciones a varios idiomas. Su última novela, Tierra (2020), se colocó en los primeros puestos de las listas de ventas nada más publicarse.

También ha publicado la colección de tres volúmenes Cuentos para entender el mundo, una obra dirigida tanto a adultos como a niños y que ha sido incluida como lectura en centenares de centros educativos.

email: eloymo@gmail.com
web: eloymoreno.com
Instagram: eloymorenoescritor
Facebook: eloymoreno.escritor