Peter Pan (Folio Junior) (Paperback)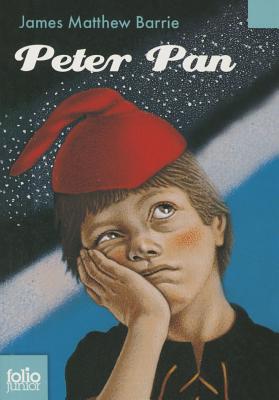 Description
---
"All children, except one, grow up." -- from "Peter Pan"
Wendy, Michael and John are sleeping when the window of their nursery blows open and lets in a boy, Peter Pan, and his fairy, Tinker Bell. Peter soon entices the three children from their beds and out through the window to Neverland. There, they encounter mermaids, fairies, the Lost Boys, the Indian princess Tiger Lilly and her tribe, and do battle with a villainous gang of pirates and their leader, the sinister Captain Hook, in a magical adventure which has enchanted generations of children and adults.
About the Author
---
J.M. BARRIE originally wrote Peter Pan as a play -- its first performance in 1904 met with instant acclaim. Barrie then adapted the play into the 1911 novel Peter Pan and Wendy.