Imagine Us Happy (MP3 CD)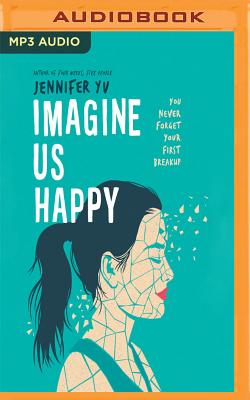 Description
---
Some love stories aren't meant to last
Stella lives with depression, and her goals for junior year are pretty much limited to surviving her classes, staying out of her parents' constant fights, and staving off unwanted feelings enough to hang out with her friends Lin and Katie.
Until Kevin. A quiet, wry senior who understands Stella and the lows she's going through like no one else. With him, she feels less lonely, listened to - and hopeful for the first time since ever....
But to keep that feeling, Stella lets her grades go, and her friendships slide. And soon she sees just how deep Kevin's own scars go. Now little arguments are shattering. Major fights are catastrophic. And trying to hold it all together is exhausting Stella past the breaking point. With her life spinning out of control, she's got to figure out what she truly needs, what's worth saving - and what to let go.