Zen Pig: The Wonder We Are (Hardcover)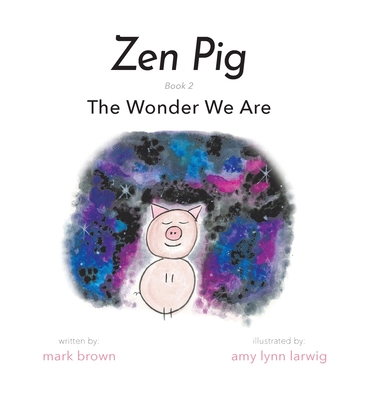 $29.94

Usually Ships in 4-7 Days
Other Books in Series
This is book number 2 in the Zen Pig series.
Description
---
Discover the marvels of nature through mindfulness
Zen Pig teaches kids about the beauty and joy that nature can bring. When you take the time to look closer, you'll be marveled and amazed by what it will show. You'll start to see that every plant and being are all intertwined. The space that nature gives you to reflect is a gift for the mind and your inner peace. Nature helps you find your calm and take control of big feelings.
Be amazed at the wonder we are and our great connection even with the stars
Look closely and keep your mind clear. Do you see what Zen Pig sees? A tree with every drop of rain, sunlight ray, and bird that it will soon sustain. Nature is all around us, but sometimes we don't take the time to fully appreciate it. When you sit alone with nature, you'll start to take a mindful approach of all the beautiful wonders it brings. You'll feel calm, focused, and happy.
Appreciate nature to unlock inner peace and overcome anxiety
Nature helps kids relax and unlock inner peace. This is becoming more important in today's world as kids have thousands of distractions at their fingertips. Help them de-stress and become more mindful with Zen Pig. Help your kids foster empathy, self-awareness, and joy with nature. Once kids follow along with Zen Pig, they'll feel calm and focused, anytime and anywhere.
Collect other books by Mark Brown
Mark Brown is on a mission to help children reach their full potential by giving them practical lessons of inner peace, gratitude, compassion, acceptance, and happiness. He has helped thousands of children boost confidence, self-esteem, and develop a calming mind with books like Camp Zen Pig, Zen Pig: Where You'll Find Love, Zen Pig: All That Is Needed, Zen Pig: Here To Do, Zen Pig: Feelings Are Clouds, and Zen Pig: The Art of Gratitude.