Woman of an Uncertain Age (Paperback)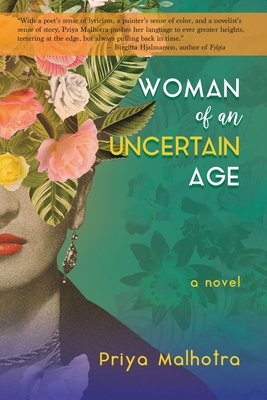 $23.95

Usually Ships in 4-7 Days
Description
---
When fifty-something Naina Mehta's husband dies of a heart attack, she transforms herself from a suburban wife into a bold woman thirsty for new experiences. A far cry from the classic image of the aging Indian widow who dresses in subdued colors and focuses solely on her children and God.
Naina moves to New York City, takes up a low-paying job in a contemporary art gallery, and becomes besotted by Jai, her daughter's boyfriend. But that's only the beginning of her journey into this new world that allows her to explore the possibilities of being who she wants to be.
As Naina becomes more empowered, she dips her toes into the world of dating for the first time in her life. Maybe the possibility of love still exists for a woman of her age. But what happens if the man in question is Muslim and stirs generational wounds and the wrath of her conservative son?
Woman of an Uncertain Age explores the rocky, uncertain terrain of female midlife during a time when the parameters and ideas of midlife are being challenged. What does it mean to be a fifty-plus woman with grown children in such an environment? Especially for Naina, who comes from a culture where life is expected to follow a strict traditional course.