The Dove Stone (Paperback)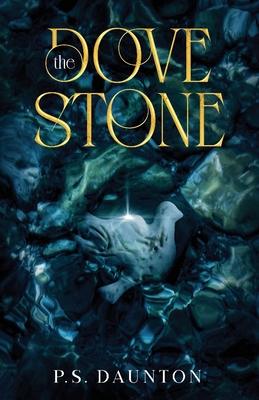 $11.99

Usually Ships in 4-7 Days
Description
---
It is the 5th Century AD.
The Romans have abandoned Britain, but there are still dangers for the Brigantes people.
The Saxons are pushing their way north, so everyone in Doran and Rhiannon's settlement needs to know how to fight.
Doran has other worries: he and his little brother live in fear of Torsa and his cruel threats.
Rhiannon wants to help, but her prayers to the ancient river god aren't working.
Could a mysterious man she meets change everything?
Who is his Father God... and how can the dove stone help?
Join Doran, Rhiannon and her faithful dog, Wolf, in this action-packed adventure about friendship, facing fears and finding faith, set in the wilds of northern England.
"What a brilliant read I think it's a fantastic historical novel, especially for anyone who has studied the Romans or has an interest in British history and is just starting their journey as a Christian. The drama throughout the book meant it was a real page turner and the way in which the characters were introduced and developed meant it was easy to visualise them and picture their experiences throughout the story.
I can very much see it being used as a class novel in church schools and there really aren't many 'mainstream' class texts that talk about religion so this will definitely be a positive addition, especially with the historical overlap. However, I can see it really coming into its own as a recommended text for those individuals in juniors who have started to explore Christianity in more depth, especially the idea of prayer. It's definitely one I will be recommending " - Louise Quayle (junior school teacher)
"I think The Dove Stone is inspiring because it shows that even thousands of years ago, God was listening. I found it fascinating learning about how Christianity came to Britain and I would love there to be a sequel I really liked the characters because I could imagine being friends with them (although maybe not Torsa ) and I couldn't wait to find out what happened next in their adventure." - Ellen
"I love how the historical and religious ideas are combined into a fast-paced adventure story." - Jacob