The Sharp Edges of Water (Paperback)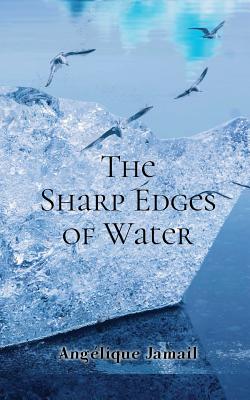 Description
---
This is a book of stories as much as a collection of poems. In it, the characters swerve between the rain-drenched, tree-lined, concrete plains of Houston and the voluptuous, dynamic terrain of Los Angeles. They face multiple realities, and though they're earnestly grounded, they sometimes swim in the waters of magic realism. Their story is both relatable and a little bit surreal.
"For Jamail, loss is the fecund territory complicated by the travails of geographic movement, emotional upheaval, and cultural dissonance and where the poetry sings its best."
-- Sarah Cortez, Vanishing Points: Poems and Photographs of Texas Roadside Memorials (editor and contributor)
"The Sharp Edges of Water is a collection of superbly crafted poems...poems of faith and freeways, of lies and longing. Ang lique sees the details of Los Angeles and love, with a necessity of details we locals have forgotten. As the title implies, you might get wet reading them. Wear appropriate clothing."
-- Rick Lupert, author of Beautiful Mistakes and God Wrestler, creator of www.PoetrySuperHighway.com