Looking for Love (Hardcover)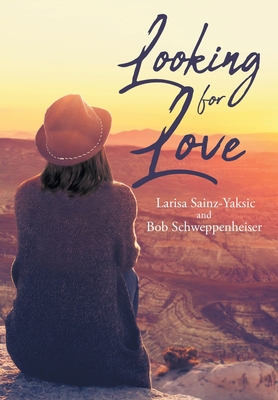 Description
---
Everyone needs love-true, unconditional love. But what if you have known nothing but bullying, rejection, mental/physical abuse (including sexual abuse), self-mutilation, despair, and utter hopelessness? And what if you feel that you are not worthy of love, and blame yourself for all the ills that have befallen you? Is true love attainable?
Based on real events, Looking for Love is the story about Danielle, a solitary, suicidal teenager who battles constant and incessant abuse. She lives a life in pursuit of love, craving just a scintilla of affection from her parents and the gentle touch of her mother. Transferring from one school to another, she is always the outcast where no one even talks to her.
Almost everyone can point to an event in their lives that changed them forever. If only Danielle would have known about a certain thing in elementary school, her life would have taken a totally different direction. But not knowing that one thing led to more bullying and further crushed her already-fragile emotional state.
When you have no friends; when no one talks to you or even acknowledges your presence; when your father ignores you; when you're the product of a mixed marriage and your racist mother berates you and detests your mere existence because you are the "wrong" skin color; when you can't trust anyone; and when you even question your sexual identity, what do you do?
Is there an escape from bullying, abuse, despair, rejection, and utter hopelessness? Looking for Love is about hope, resiliency, and the quest for true love.