Elmet (Compact Disc)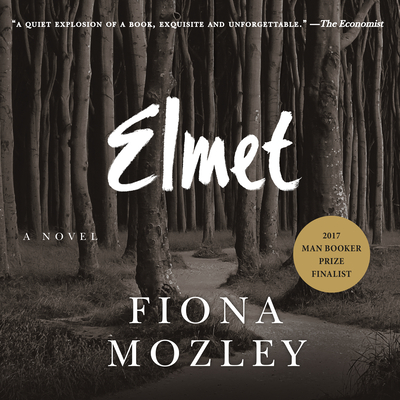 $34.99
Usually Ships in 1-5 Days
Staff Reviews
---
Although the story is set in contemporary England, it is only the occasional mention of cell phones and trucks that keeps one from thinking that the story takes place in some much older, almost fantastical time (the title refers to an ancient kingdom in Yorkshire). It's a dark story -- one knows from the beginning that something terrible will happen, so dread is always with the reader, a good thing because one needs to be prepared. The narrator, 14-year old Daniel, his older sister Cathy and their father live pretty much off the grid in a cabin in the woods where they try to have little to do with other people. Daniel's father earns money by fighting, and he used to work for a wealthy landowner, shaking up tenants for overdue rents. ["He was a human, and the gamut upon which his inner life trilled ranged from translucent surface to beyond the deepest crevice of any sea. His music pitched above the hearing of hounds and below the trembling of trees."] Cathy takes after her father and is strong, fierce, willful and protective of her small family, while Daniel is small for his age and does the cooking and gardening. It's fortunate that Cathy and Daniel have learned to take care of themselves because, when the owner of the woods where they live accuses their father of killing his son, all hell breaks loose.
 
Mozley's writing is almost like poetry in its lyricism and use of language. She takes time with descriptions that bring you up short with their beauty, even when she is describing violent acts that are difficult to imagine. This novel is a brilliantly written piece of work about the indestructibility of family ties. You'll want to read it in one sitting, but be careful because you'll lose yourself in it and wonder where you are when you finally put it down. Highly recommended
— Alice
December 2017 Indie Next List
---
"Elmet is a great read. The writing is beautiful, and I found myself totally entranced by both the characters and the scenery. I'm stilling mulling over the end. I love having something to think through after finishing a story!"
— Randy Schiller, Left Bank Books, Saint Louis, MO
Description
---
In this atmospheric and profoundly moving debut, Cathy and Daniel live with their father, John, in the remote woods of Yorkshire, in a house the three of them built themselves. John is a gentle brute of a man, a former enforcer who fights for money when he has to, but who otherwise just wants to be left alone to raise his children. When a local landowner shows up on their doorstep, their precarious existence is threatened, and a series of actions is set in motion that can only end in violence. Steeped in the natural world of northern England, this is a lyrical commentary on the bonds of siblings and fatherhood, and on the meaning of community in the modern world. Elmet marks the launch of a major new voice in literary fiction.