The Kate in Between (Compact Disc)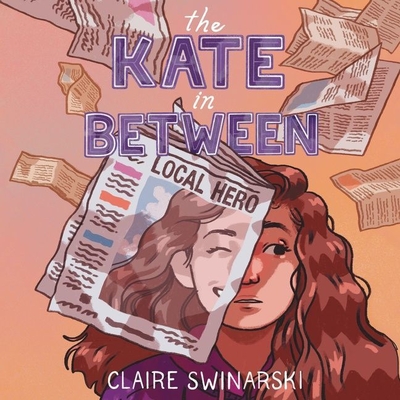 Description
---
In this timely, call-to-action contemporary middle grade novel from Claire Swinarski, author of What Happens Next, a twelve-year-old girl must face herself, and the truth, after her participation in a bullying incident goes viral.
Kate McAllister is desperate for a change. Something to hit refresh and erase the pain of her mother leaving town without her. So when a group of popular girls folds Kate into their clique, it feels like the answer to all her problems--even if it means ditching Haddie, her childhood bestie.
But when Kate's new friends decide that Haddie is their next target, Kate becomes a passive participant in a cruel incident that could have killed Haddie...had Kate not stepped in, at the last minute, and saved her. The next day, a cell phone video of the rescue goes viral, and Kate is hailed a hero. But Kate knows the truth--she was part of the problem--and it's only a matter of time until the full version of the video is released and everyone knows it too.
With so much at stake, Kate must decide who she wants to be: a liar, a follower, or someone greater.