Burning (Prebound)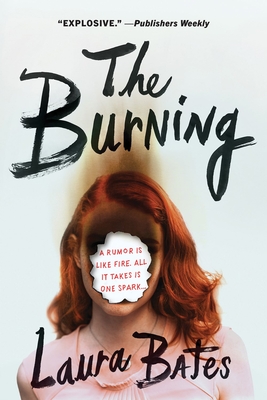 Description
---
"A smart, explosive examination of gender discrimination and its ramifications." -- Publishers Weekly
From Laura Bates, internationally renowned feminist and founder of the Everyday Sexism Project, comes a realistic novel for the #metoo era. The Burning will prompt all readers to consider the implications of sexism and the role we can each play in ending it
What happens when you can't run or hide from a mistake that goes viral?
New school. Check.
New town. Check.
New last name. Check.
Social media profiles? Deleted.
Anna and her mother have moved hundreds of miles to put the past behind them. Anna hopes to make a fresh start and escape the harassment she's been subjected to. But then rumors and whispers start, and Anna tries to ignore what is happening by immersing herself in learning about Maggie, a local woman accused of witchcraft in the seventeenth century. A woman who was shamed. Silenced. And whose story has unsettling parallels to Anna's own.
The Burning is a powerful call to action, perfect for readers looking for:
feminist novels for teens

young adult realistic fiction books

contemporary novels with historical fiction elements

books that deal with current events and issues
Praise for The Burning:
"A haunting rallying cry against sexism and bullying." --Kirkus Reviews
"Emotionally charged...powerful." --Booklist
"A painfully realistic, spellbinding novel." --Shelf Awareness
"Bates's twist on a cautionary tale will take readers on an emotional roller coaster". --School Library Journal