Sarah Had a Little Plan (Hardcover)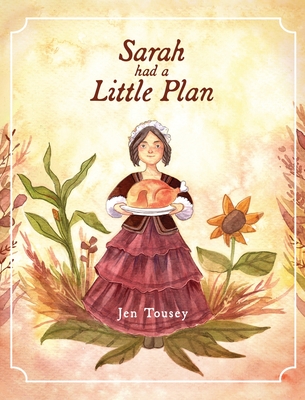 $25.64

Usually Ships in 4-7 Days
Description
---
Thanksgiving has been an American tradition for many years-a time for families to gather together, eat turkey, and start Christmas shopping. But how did it become a national holiday? Why do we celebrate?
In this delightful true story told in the canter of "Mary Had a Little Lamb," children will learn about Sarah Josepha Hale, a single mother of five in the Civil War era, who championed a message of unity and peace and campaigned for Thanksgiving to become the holiday as we know it today.
Inspired by her father, who fought in the American Revolution, and desiring a better world for her children, Sarah Josepha Hale sought to leave behind a legacy of what it means to be an American, a woman, and an all-around good person. In addition to her part in the Thanksgiving holiday, she opposed slavery, advocated for education for girls, became the first female magazine editor, and was a pioneer and inspiration for women today.