The Stars in April (Hardcover)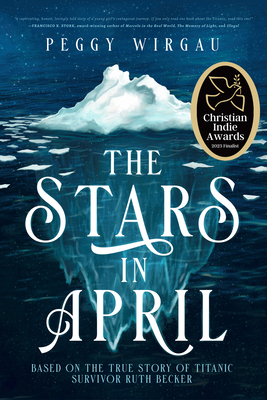 $26.99

Usually Ships in 4-7 Days
Description
---
2023 Christian Indie Awards Finalist
2022 SCWC Notable Book Award Winner Young Adult Category
Based on the True Story of Twelve-Year-Old Titanic Survivor, Ruth Becker
"Sometimes we have to go a long way to find out who we are."
The year is 1912. When doctors in India are unable to treat her baby brother's illness, Ruth's missionary parents decide there is one solution: move her mother and the children across the world-to Michigan.
But India is the only home Ruth knows. In a matter of days, she must leave Papa and all she loves behind, abandon her dream of one day playing violin in the Calcutta Orchestra, and embark on a rollicking, four-week journey across the Arabian and Mediterranean Seas, followed by the voyage to New York aboard the luxurious, ill-fated RMS Titanic.
Ruth's story is one of courage and self-sacrifice as she earns her sea legs and faces the unknown, culminating in a desperate, tragic night she will never forget.
"I feel as though I'm sitting in Ruth's apartment and she is sharing her life story with me ... so very well-written ... one can hardly stop reading."-Floyd Andrick, former Titanic Historical Society member and personal friend of Ruth Becker
Curriculum Guide available to Common Core State Standards for Grades 5-8 at www.peggywirgau.com.
About the Author
---
Peggy Wirgau loves true stories from the past and writes through the eyes of ordinary people in history who faced extraordinary challenges and became heroes. Like Ruth's family in The Stars in April, Peggy hails from Michigan. She and her husband have two adult children and split their time between Michigan and Florida. Read more about Peggy, the Titanic, and her next novel at www.peggywirgau.com.