Shadow of His Hand: A Story Based on Holocaust Survivor Anita Dittman (Daughters of the Faith) (CD-Audio)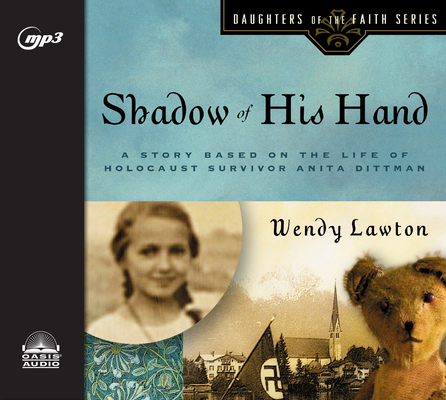 Description
---
Young Anita Dittman's world crumbles as Hitler begins his rise to power in Germany, but because she's a Christian and only half-Jewish, Anita feels sure she and her family are safe from the "final solution." She couldn't have been more wrong.
Shadow of His Hand is an inspirational young adult historical fiction book based on the real-life story of Anita Dittman, a Holocaust survivor. It follows her struggle against Nazi persecution and her growth in her relationship with God through the worst of times.
About the Author
---
WENDY LAWTON, an award-winning writer, sculptor, and doll designer, founded the Lawton Doll Company in 1979. She currently works as an agent for the Books & Such Literary Agency. Wendy has written numerous books, including six for her Daughters of Faith series and four for her Real TV series. Wendy is active in her church and is a frequent speaker for women's groups. Wendy and her husband, Keith, are parents to three adult children and live in Hilmar, California.