Ancestry: A Novel (Hardcover)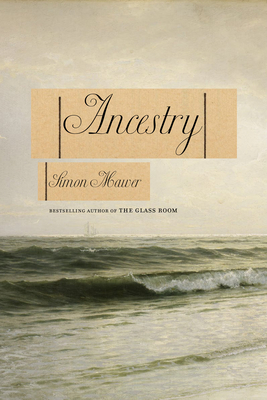 $28.99

Coming Soon - Available for Pre-Order Now
Staff Reviews
---
In this very personal novel and tribute to his ancestors, Mawer imagines the life stories of two sets of great-great-grandparents. And what an adventure story he tells. In the 1840s, Abraham Block was an illiterate seaman who sailed merchant vessels around the British Isles and in the Mediterranean. He met and married a seamstress in London, had some children, and was lost at sea. We follow his family's story through the life of his wife Naomi. At the same time, George Mawer joined the British army, married an illiterate Irish girl and went to fight in the Crimean War. His wife Ann kept busy in his absence with five children and constantly trying to stay out of the workhouse. The fictionalized stories of the lives of these two couples is bolstered by the author's thorough research into census documents, birth, death and marriage records, details of the shipping industry and the Crimean War, and family legends. It's a perfect mixture of fact and fiction, written by a master of the English language.
— Alice
Description
---
The New York Times bestselling author of The Glass Room brings a slice of his own family history to life through extensive research and rich storytelling.

Beginning with his great-great-grandfather Abraham Block, acclaimed novelist Simon Mawer sifts through evidence like an archaeologist, piecing together the stories of his ancestors. Illiterate and lacking opportunity in the bleak Suffolk village where his parents worked as agricultural laborers, Abraham leaves home at fifteen, in 1847. He signs away the next five years in an indenture aboard a ship, which will circuitously lead him to London and well beyond, to far-flung ports on the Mediterranean and the Black Sea. In London he crosses paths with Naomi Lulham, a young seamstress likewise seeking a better life in the city, with all its prospects and temptations.
Another branch of the family tree comes together in 1847, in Manchester, as soldier George Mawer weds his Irish bride Ann Scanlon—Annie—before embarking with his regiment. When he is called to fight in the Crimean War, Annie must fend for herself and her children on a meager income, navigating an often hostile world as a woman alone.
With a keen eye and a nuanced consideration of the limits of what we can know about the past, Mawer paints a compelling, intimate portrait of life in the nineteenth century.
About the Author
---
Simon Mawer was born in 1948 in England. His first novel, Chimera, won the McKitterick Prize for first novels. Mendel's Dwarf, his first book to be published in the United States, was long-listed for the Man Booker Prize and was a New York Times Book to Remember. He is the author of the Booker short-listed The Glass Room (Other Press, 2009), Trapeze (Other Press, 2012), Tightrope (Other Press, 2015), and Prague Spring (Other Press, 2018).

Praise For…
---
"Utterly absorbing…so cleverly constructed and beautifully written." —The Times (UK), The Best New Historical Fiction
 
"Moving and exhilarating." —The Spectator
 
"Gripping…as Mawer writes, 'emotions aren't inscribed in the registry' so he uses all his skill as a novelist to evoke them from hazy details…I won't forget these women whose DNA he is so proud of inheriting, or the voices he conjures for them. They were anything but ordinary." —Financial Times
 
"Mawer writes movingly about the privations of military life and the hardships endured by women in the Victorian era. His prose is measured and elegant." —Sunday Times (UK)
 
"Told with brio, the gutsy narrative evokes the messiness and fragility of everyday life in the nineteenth century. I was moved by Mawer's defense of storytelling as a vital tool of historical recovery." —Daily Mail

"An astonishing blend of historical fiction and imaginative nonfiction, Ancestry is a book that will stay with me forever. Mawer's recounting of his nineteenth-century ancestors' lives is girded by the most basic facts of life and infused with admiration and love on every page. A beautiful, haunting and extremely moving testament to what men and women without means or agency must endure to keep their families together and what we owe—and can learn from them—in turn." —Natalie Jenner, international bestselling author of The Jane Austen Society and Bloomsbury Girls