Foolish Hearts (Hardcover)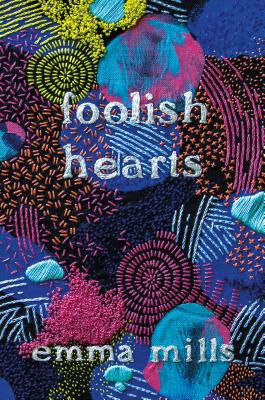 Staff Reviews
---
Claudia has the misfortune to overhear the breakup of Paige and Iris at an end of summer luncheon for her exclusive girls school. When she and Iris are then paired up for an English project, things only go downhill from there and Claudia finds herself auditioning for a performance of Midsummer Night's Dream. This is realistic fiction at its best - charming characters, realistic families and friends, and plenty of humor. A delightful story of one girl's transformative senior year, for grades 7 and up.
— Cathy
Description
---
When Claudia accidentally eavesdrops on the epic breakup of Paige and Iris, the it-couple at her school, she finds herself in hot water with prickly, difficult Iris. Thrown together against their will in the class production of A Midsummer Night's Dream, along with the goofiest, cutest boy Claudia has ever known, Iris and Claudia are in for an eye-opening senior year.
Smart, funny, and thoroughly, wonderfully flawed, Claudia navigates a world of intense friendships and tentative romance in Emma Mills's Follish Hearts, a young adult novel about expanding your horizons, allowing yourself to be vulnerable, and accepting--and loving--people for who they really are.
About the Author
---
Emma Mills is the author of First & Then and This Adventure Ends. She lives in Indianapolis, where she is currently pursuing a PhD in cell biology.