The Labours of Hercules: Twelve Hercule Poirot Mysteries (Compact Disc)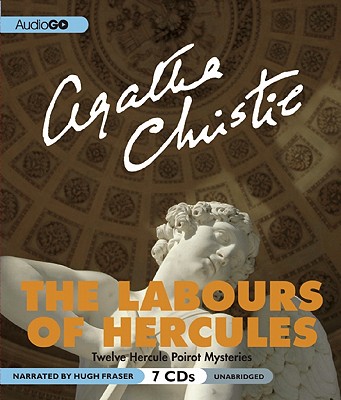 Description
---
A dinner party guest compares Hercule Poirot to the Greek hero Hercules. Proving his skill, Poirot takes on twelve monumental cases corresponding to the twelve labors of Hercules. This collection includes The Nemean Lion, The Lernean Hydra, The Arcadian Deer, The Erymanthian Boar, The Augean Stables, The Stymphalean Birds, The Cretan Bull, The Horses of Diomedes, The Girdle of Hyppolita, The Flock of Geryon, The Apples of the Hesperides, and The Capture of Cerberus.
About the Author
---
Agatha Christie was born in Torquay in 1890 and became the bestselling novelist in history. She wrote 79 crime mysteries and collections, and saw her work translated into more languages than Shakespeare.

Hugh Fraser is known to millions as Captain Hastings, assisting Hercule Poirot in A&E's "Poirot" and in the Agatha Christie "Mystery!" series on PBS.