Peril at End House: A Hercule Poirot Mystery (Compact Disc)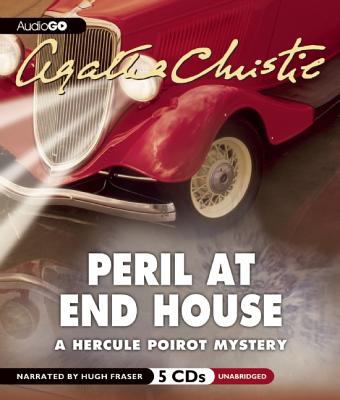 Description
---
Hercule Poirot's relaxing holiday on the Cornish coast takes an unexpected turn when he meets young and beautiful Nick Buckley. Though Nick tries to shrug off the bullet that barely missed her as an accident, just one more event in her recent chain of bad luck, Poirot is convinced she needs his protection. After a fatal attack, apparently aimed at Nick but gone awry, Poirot spirits her away to a nursing home for her protection. Yet even this doesn't prevent another attempt on her life, and Poirot is driven to staging a séance with Nick's friends and relatives to uncover the murderer.
About the Author
---
Agatha Christie was born in Torquay in 1890 and became the bestselling novelist in history. She wrote 79 crime mysteries and collections, and saw her work translated into more languages than Shakespeare.

Hugh Fraser is known to millions as Captain Hastings, assisting Hercule Poirot in A&E's "Poirot" and in the Agatha Christie "Mystery!" series on PBS.