The Job of the Wasp: A Novel (Paperback)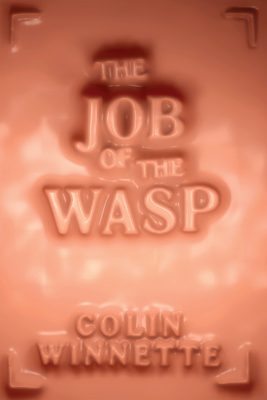 $16.95

Usually Ships in 4-7 Days
Staff Reviews
---
A boy with no past arrives at an orphanage where his hope to get three squares a day and possibly an education is stymied by some bizarre and mysterious events that he tries to figure out with rational -- and possibly unreliable -- analysis. When he and another boy, who have been sent to work in the gardens, uncover the corpse of a teacher, the heretofore Lord of The Flies-esque story careens off in the direction of the best gothic mysteries. Even as the narrator falls victim to conspiracies he doesn't understand, his storytelling is sophisticated, his analysis well-thought out and amusing at times, and the complex events lead to a strangely satisfying denouement. Readers who enjoyed David Mitchell's Slade House and Patrick DeWitt's novels will doubtless find The Job of The Wasp a highly entertaining read. Recommended for those who like the unusual and quirky. 
— Alice
January 2018 Indie Next List
---
"What is it that stories about adolescent boys and orphanages so often seem abnormally rife with tragedy, allure, and horror? Such is the setting for Colin Winnette's fantastic new novel, which follows a boy recently admitted to such an institution, only to uncover a murder mystery that will cause him to question his own existence and purpose. Winnette successfully balances an atmosphere of the fantastic alongside the gritty reality of 30-odd orphaned boys and their headmaster, creating a world where answers are nearly impossible to manufacture and wild theories percolate. Lord of the Flies meets Guillermo del Toro's The Devil's Backbone in this incredibly haunting book, which might leave you wondering about the possibility of the paranormal within your own life. You've been warned; now pick it up."
— John Gibbs, Green Apple Books on the Park, San Francisco, CA
Description
---
"A witty and grisly gothic unlike anything I've ever read. You should absolutely read this." --Kelly Link, author of Get in Trouble

A new arrival at an isolated school for orphaned boys quickly comes to realize there is something wrong with his new home. He hears chilling whispers in the night, his troubled classmates are violent and hostile, and the Headmaster sends cryptic messages, begging his new charge to confess. As the new boy learns to survive on the edges of this impolite society, he starts to unravel a mystery at the school's dark heart. And that's when the corpses start turning up.

A coming-of-age tale, a Gothic ghost story, and a murder mystery all in one, The Job of the Wasp is a bloodcurdling and brilliantly subversive novel about paranoia, love, and the nightmare of adolescence.
About the Author
---
Colin Winnette is the author of Haints Stay (Two Dollar Radio, 2015), Coyote (Les Figues Press, 2015), Fondly (Atticus Books, 2013) Animal Collection (Spork Press, 2012), and Revelation (Mutable Sound Press, 2011). His books have been translated into French and Italian, and his writing has appeared in Playboy, Los Angeles Review of Books, The Believer, Lucky Peach, and numerous other journals and anthologies. He lives in San Francisco.