The Last Crusader: A Novel About Don Juan of Austria (Paperback)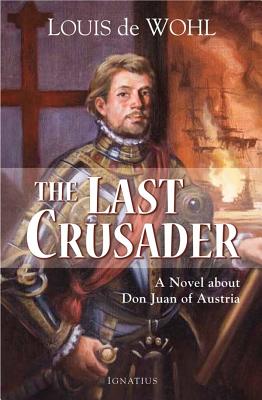 Description
---
Don Juan of Austria, one of history's most triumphant and inspiring heroes, is reborn in this opulent novel by Louis de Wohl.
Because of the circumstances of his birth, this last son of Emperor Charles the Fifth spent his childhood in a Spanish peasant's hut. Acknowledged by King Philip as his half-brother, the attractive youth quickly became a central figure in a Court where intrigues and romances abounded. Don Juan's intelligence, kindness and devout attachment to the Church enabled him to live unscathed in an environment of luxury, violence and treachery.
De Wohl paints in brilliant color the vivid scenes and characters at the Court of King Philip, Juan's campaign against rebel Moriscos in Andalusia, and the amazing climactic victory at Lepanto where he saved the Christian world from Islamic dominance. Here is a novel of high adventure which brings to life the turbulence of the sixteenth century with its conflicts of wickedness and piety, its sins of pride and conquest, its seething heresies and its great faith.
About the Author
---
Louis de Wohl was a highly acclaimed novelist who wrote numerous best selling historical novels on lives of the saints, many being made into films. Sixteen of his books were made into films. Pope John XXIII conferred on him the title of Knight Commander of the Order of St. Gregory the Great.His works include Lay Siege to Heaven, Set All Afire, Citadel of God, The Spear, Joyful Beggar, The Quiet Light,and more.