Peril at End House: A Hercule Poirot Mystery (Hardcover)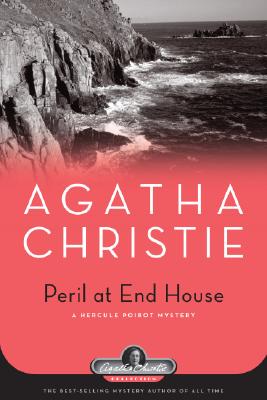 Description
---
Hercule Poirot is vacationing on the Cornish coast when he meets Nick Buckly. Nick is the young and reckless mistress of End House, an imposing structure perched on the rocky cliffs of St. Loo.

Poirot has taken a particular interest in the young woman who has recently narrowly escaped a series of life-threatening accidents. Something tells the Belgian sleuth that these so-called accidents are more than just mere coincidences or a spate of bad luck. It seems all too clear to him that someone is trying to do away with poor Nick, but who? And, what is the motive? In his quest for answers, Poirot must delve into the dark history of End House. The deeper he gets into his investigation, the more certain he is that the killer will soon strike again. And, this time, Nick may not escape with her life.
About the Author
---
Agatha Christie was born in 1890 and created the detective Hercule Poirot in her debut novel, The Mysterious Affair at Styles (1920). She achieved wide popularity with The Murder of Roger Ackroyd (1926) and produced a total of eighty novels and short-story collections over six decades. Twenty-four of Christie's best whodunits are now available from Black Dog & Leventhal as part of their bestselling hardcover Agatha Christie Collection.