The Hollow (Hardcover)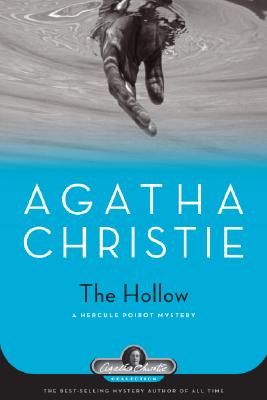 Description
---
Hercule Poirot was invited to the Hollow to tea, but found a murder waiting for him instead.

The victim--an extraordinarily vital, emotionally complex doctor--was the last person anyone expected to see lying dead by the pool. And his meek, befuddled wife was the last person anyone would expect to see standing over him with a gun. Did she really shoot her husband? Or is she merely a second victim in a brilliantly planned plot by a daring, cunning murderer?

To find the answers, Poirot delves deep into the character of the victim and those in his sphere, sorting through colorful personalities and tangled emotions. But in doing so, he finds himself thwarted by a person who he calls "one of the best antagonists that I have ever had."