A Parchment of Leaves (Hardcover)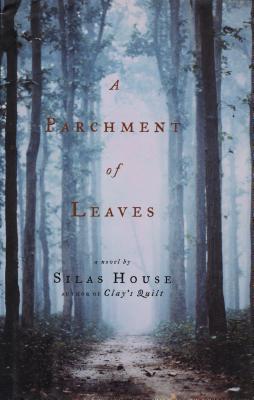 Description
---
When Silas House made his debut with Clay's Quilt last year, it touched a nerve not just in his home state (where it quickly became a bestseller), but all across the country. Glowing reviews-from USA Today (House
is
letter-perfect with his first novel), to the Philadelphia Inquirer (Compelling. . . . House knows what's important and reminds us of the value of family and home, love and loyalty), to the Mobile Register (Poetic, haunting), and everywhere in between-established him as a writer to watch.
His second novel won't disappoint. Set in 1917, A PARCHMENT OF LEAVES tells the story of Vine, a beautiful Cherokee woman who marries a white man, forsaking her family and their homeland to settle in with his people and make a home in the heart of the mountains. Her mother has strange forebodings that all will not go well, and she's right. Vine is viewed as an outsider, treated with contempt by other townspeople. Add to that her brother-in-law's fixation on her, and Vine's life becomes more complicated than she could have ever imagined. In the violent turn of events that ensues, she learns what it means to forgive others and, most important, how to forgive herself.
As haunting as an old-time ballad, A PARCHMENT OF LEAVES is filled with the imagery, dialect, music, and thrumming life of the Kentucky mountains. For Silas House, whose great-grandmother was Cherokee, this novel is also a tribute to the family whose spirit formed him.
About the Author
---
Silas House is the author of five novels. His book for middle-grade readers, Same Sun Here, was a finalist for the E. B. White Read-Aloud award. A frequent contributor to the New York Times and a former commentator for NPR's All Things Considered, House is a member of the Fellowship of Southern Writers and is the winner of the Nautilus Award, the Appalachian Writers Association's Book of the Year, and other honors.