Vessel: A Novel (Hardcover)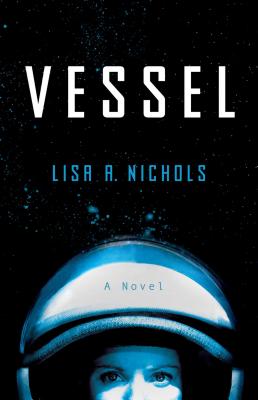 Staff Reviews
---
Colonel Catherine Wells is the only surviving member of the exploration team that passes through a worm hole.  All at NASA believe the entire crew to be dead for more than 7 years but somehow Catherine is able to return but with no memories of "the event" which caused the others to be left behind.
Upon returning to Earth, Catherine struggles to re-establish her family life and regain the memories of the lost time in space.  She attempts to help NASA with the second mission to the same area of space in the search for habitable planets but some do not believe she is credible any longer.
Also, Catherine is experiencing black outs, memory loss and a myriad of other emotions and feelings.  It is like she came back "wrong" ...
— Kathleen
Description
---
"A surprising page-turner...Compelling. Highly recommended."—Library Journal (starred review), Debut of the Month

An astronaut returns to Earth after losing her entire crew to an inexplicable disaster, but is her version of what happened in space the truth? Or is there more to the story…A tense, psychological thriller perfect for fans of Dark Matter and The Martian.

After Catherine Wells's ship experiences a deadly incident in deep space and loses contact with NASA, the entire world believes her dead. Miraculously—and mysteriously—she survived, but with little memory of what happened. Her reentry after a decade away is a turbulent one: her husband has moved on with another woman and the young daughter she left behind has grown into a teenager she barely recognizes. Catherine, too, is different. The long years alone changed her, and as she readjusts to being home, sometimes she feels disconnected and even, at times, deep rage toward her family and colleagues. There are periods of time she can't account for, too, and she begins waking up in increasingly strange and worrisome locations, like restricted areas of NASA. Suddenly she's questioning everything that happened up in space: how her crewmates died, how she survived, and now, what's happening to her back on Earth.

Smart, gripping, and compelling, this page-turning sci-fi thriller will leave you breathless.
About the Author
---
Lisa A. Nichols lives in Michigan with a tiny ridiculous dog, too many cats, and a crush on Luke Skywalker that she should've outgrown thirty years ago.
Praise For…
---
"Eerie and taut storytelling."
— Newsweek, "Best Summer Books"

"A tense, character-driven debut . . . a lot here to appeal to fans of near-future drama."
— Publishers Weekly

"A strong premise and evocative psychological elements . . . a welcome SF debut."
— Kirkus Reviews

"The author gives readers a lot to think about . . . this is a stimulating novel."
— Booklist

May 2019 Pick
— LoanStars

"Fast-paced and convincing . . . disturbing and eye-opening."
— Fangoria Magazine

50 Must-Reads, April-June 2019
— BookRiot

"[A] provocative psychological thriller."
— Syfy.com

"A . . . page-turner."
— BookRiot, New Releases

"VESSEL is a deliciously creepy dive through the wormhole."
— Bookpage