Lord Edgware Dies (Abridged / Compact Disc)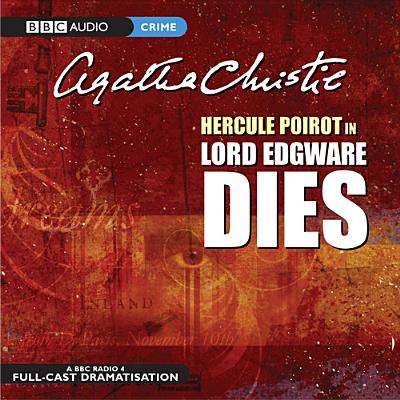 Other Books in Series
This is book number 1933 in the Hercule Poirot Radio Dramas series.
Description
---
" Monsieur Poirot, somehow or other I ve just got to get rid of my husband "
Lady Edgware is in love, but not with her husband. At a dinner, she seeks out Hercule Poirot to solicit his help In getting her stubborn husband to grant her a divorce. Poirot agrees and sets up a meeting with the Peer.
Lord Edgware tells Poirot he knows his marriage is over and that he wrote to his wife six months before saying as much. Lady Edgware is astonished as she received no letter. The following day Lord Edgware is found dead in his library, brutally stabbed in the neck.
The evidence against his wife is overwhelming, but she couldn t possibly have murdered her husband as she was attending a group dinner at the time of the murder. What enemies lurked in the background of the victim's life?
Hercule Poirot is on the case, intrigued once more and ready to investigate.
Agatha Christie's baffling mystery is dramatized with a full cast including Simon Williams and Nicola Pagett.