Lost Children Archive (Large Print / Library Binding)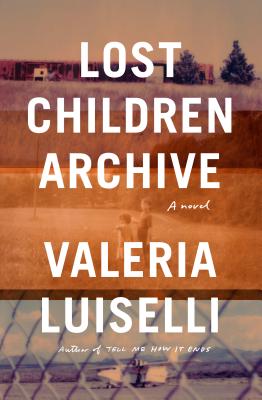 $30.99
Usually Ships in 1-5 Days
Staff Reviews
---
The stars of this show are a ten-year old boy and a six-year old girl whose precociousness stretches credibility. They sit in the back seat of a car, on a road trip that has a premise about as practical as Kerouac's, playing games of imagination and making witty comments, as his father, who plans to document the sounds left by the Apaches, and her mother, who plans to look for two little girls sent across the border from Mexico, try to come to terms with their differing agendas and the resulting impact on their marriage. Most of the book is a travelogue, narrated by the mother in achingly beautiful language, that chronicles their trip from Brooklyn to New Mexico via Baltimore, the Smoky Mountains, Graceland, and Ft. Sill. A later section is narrated by the ten-year old boy, who takes Polaroid photos along the route (included). Gorgeous writing, compassionate treatment of the story of unaccompanied minors who cross the border illegally, and a wonderful relationship between step-siblings made this a novel I didn't want to finish. Highly recommended. 
— Alice
February 2019 Indie Next List
---
"Really incredible fiction takes you on a journey, and somewhere along the way you realize how much of it reflects your own reality. In Lost Children Archive, Valeria Luiselli's narrator is highly observant of her inner life and the world around her. She unravels a story that's about family and how walls between people and nations are built — and what they damage. In reading this book, I felt like I was in the car on the family's road trip — feeling all the conflicting emotions that Luiselli's narrator is feeling as a partner, mother, and resident in today's United States."
— Zoey Cole, Books Are Magic, Brooklyn, NY
About the Author
---
Valeria Luiselli was born in Mexico City and grew up in South Korea, South Africa and India. An acclaimed writer of both fiction and nonfiction, she is the author of the essay collection Sidewalks; the novels Faces in the Crowd and The Story of My Teeth; and, most recently, Tell Me How It Ends: An Essay in Forty Questions. She is the winner of two Los Angeles Times Book Prizes and an American Book Award, and has twice been nominated for the National Book Critics Circle Award and the Kirkus Prize. She has been a National Book Foundation "5 Under 35" honoree and the recipient of a Bearing Witness Fellowship from the Art for Justice Fund. Her work has appeared in The New York Times, Granta, and McSweeney's, among other publications, and has been translated into more than twenty languages. She lives in New York City.