The Sparrow (Compact Disc)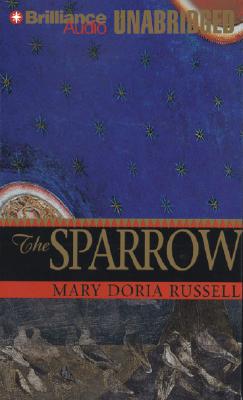 Description
---
Emilio Sandoz is a remarkable man, a living saint and Jesuit priest who undergoes an experience so harrowing and profound that it makes him question the existence of God. This experience--the first contact between human beings and intelligent extraterrestrial life--begins with a small mistake and ends in a horrible catastrophe.
Sandoz is a part of the crew sent to explore a new planet. What they find is a civilization so alien and incomprehensible that they feel compelled to wonder what it means to be human.
The priest is the only surviving member of the crew and upon his return he is confronted by public inquisition and accusations of the most heinous crimes imaginable. His faith utterly destroyed, crippled and defenseless, his only hope is to tell his tale. Father John Candotti has been charged with discovering the truth, but the truth may be more than Earth is willing to accept.