In the Afterlight (A Darkest Minds Novel): A Darkest Minds Novel (Darkest Minds Novel, A) (Paperback)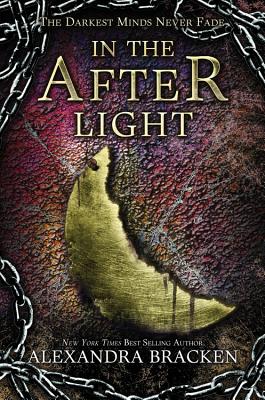 $9.99
Email or call for price
Description
---
Book three in the hit series that's soon to be a major motion picture!
Ruby can't look back. Fractured by an unbearable loss, she and the kids who survived the government's attack on Los Angeles travel north to regroup. Only Ruby can keep their highly dangerous prisoner in check. But with Clancy Gray, there's no guarantee you're fully in control, and everything comes with a price.

When the Children's League disbands, Ruby rises up as a leader and forms an unlikely allegiance with Liam's brother, Cole, who has a volatile secret of his own. There are still thousands of other Psi kids suffering in government "rehabilitation camps" all over the country. Freeing them--revealing the governments unspeakable abuses in the process--is the mission Ruby has claimed since her own escape from Thurmond, the worst camp in the country.

But not everyone is supportive of the plan Ruby and Cole craft to free the camps. As tensions rise, competing ideals threaten the mission to uncover the cause of IANN, the disease that killed most of America's children and left Ruby and others with powers the government will kill to keep contained. With the fate of a generation in their hands, there is no room for error. One wrong move could be the spark that sets the world on fire.
About the Author
---
Alexandra Bracken is the #1 New York Times bestselling author of The Darkest Minds series and Passenger series. Born and raised in Arizona, she moved east to study history and English at the College of William & Mary in Virginia. After working in publishing for several years, Alex now writes full time and can be found hard at work on her next novel in a charming little apartment that's perpetually overflowing with books. Visit her online at www.alexandrabracken.com and on Twitter @alexbracken.
Praise For…
---
The conclusion to the Darkest Minds series is as tense, emotional, and brutal as one would expect. When the book begins, Ruby and the survivors of the attack on Los Angeles are on the move again, with a very important prisoner in tow: President Gray's son, Clancy. Ruby and Clancy share a mind meld that affects much of the book's almost nonstop action, but it is her relationships with brothers Cole and Liam that will most intrigue readers. The plotline has plenty of twists, up until the last page, but without divulging too much, it's safe to say fans will appreciate the well-thought-out conclusion.—Booklist Online