The Epic Crush of Genie Lo (A Genie Lo Novel) (Paperback)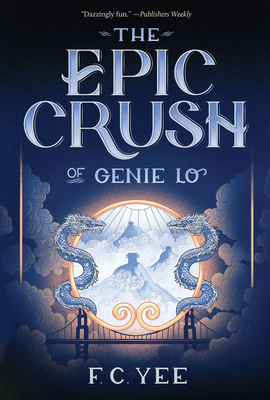 Staff Reviews
---
All high school student Genie Lo wants to do is to do well at school and discover the fast track to Harvard. When transfer student Quentin appears in her homeroom, it all starts to go wrong. Quentin speaks oddly and has no sense of how things work in high school. It turns out that he's the Monkey King of Chinese legend and she is his secret weapon against the demons who have escaped from Diyu, the Chinese hell. This hilarious story successfully combines Chinese folklore with the all too familiar stresses facing high school students. Here's hoping for a sequel! 
— Cathy
Description
---
From the New York Times and USA Today bestselling author of Avatar: The Last Airbender: The Rise of Kyoshi

Genie Lo is one among droves of Ivy-hopeful overachievers in her sleepy Bay Area suburb. When she's not crushing it at volleyball, Genie is typically working on how to crack the elusive Harvard entry code. But when her hometown comes under siege from hellspawn straight out of Chinese folklore, her priorities are dramatically rearranged. Enter Quentin Sun, a mysterious new kid who becomes Genie's guide to battling demons. While Genie knows Quentin only as an attractive transfer student, in another reality he is Sun Wukong, the mythological Monkey King incarnate. Suddenly, acing the SATs is the least of Genie's worries.

This epic debut draws from Chinese mythology, features a larger-than-life heroine, and perfectly balances the realities of Genie's grounded Bay Area life with the absurd supernatural world she finds herself commanding.

About the Author
---
Outside of writing, F. C. Yee practices capoeira, a Brazilian form of martial arts, and has a day job mostly involving spreadsheets. His debut YA novel, The Epic Crush of Genie Lo, released in August 2017 to critical acclaim. He lives and writes in Denver. The Shadow of Kyoshi was written in consultation with Michael Dante DiMartino, the co-creator, executive producer, and story editor of the animated TV series Avatar: The Last Airbender and The Legend of Korra.