The Undead Truth of Us (Hardcover)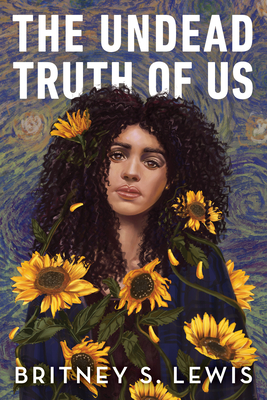 $17.99

Coming Soon - Available for Pre-Order Now
Description
---
Death was everywhere. They all stared at me, bumping into one another and slowly coming forward.

Sixteen-year-old Zharie Young is absolutely certain her mother morphed into a zombie before her untimely death, but she can't seem to figure out why. Why her mother died, why her aunt doesn't want her around, why all her dreams seem suddenly, hopelessly out of reach. And why, ever since that day, she's been seeing zombies everywhere.

Then Bo moves into her apartment building—tall, skateboard in hand, freckles like stars, and an undeniable charm. Z wants nothing to do with him, but when he transforms into a half zombie right before her eyes, something feels different. He contradicts everything she thought she knew about monsters, and she can't help but wonder if getting to know him might unlock the answers to her mother's death.

As Zharie sifts through what's real and what's magic, she discovers a new truth about the world: Love can literally change you—for good or for dead.

In this surrealist journey of grief, fear, and hope, Britney S. Lewis's debut novel explores love, zombies, and everything in between in an intoxicating amalgam of the real and the fantastic.
About the Author
---
Britney S. Lewis (https://www.britneyslewis.com) works in mass communications for higher education. She was born in Kansas and graduated from MidAmerica Nazarene University with a degree in corporate communications and an emphasis in business and art. When she isn't daydreaming about new stories, Britney can be found binge-watching TV shows with her husband and pup or practicing West Coast Swing in one of her local dance studios. Britney lives in Kansas City, Kansas. The Undead Truth of Us is her debut novel.
Praise For…
---
"Deeply healing and impossible to put down, The Undead Truth Of Us, is an affecting portrait of grief's many shades, and an affirming reminder to live." —J. Elle, New York Times best-selling author of Wings of Ebony—J. Elle


"THE UNDEAD TRUTH OF US is a revelation of a story, both macabre and magical, full of heartache, hope, and the infinite mysteries of love. I adore this book." —Rebecca Podos, author of Lambda Award-winning novel Like Water—Rebecca Podos


"A devastatingly poignant tale of grief, healing, and the monsters we make of ourselves and of others. In American popular culture zombies have been used to represent our greatest fears and what do we fear more than losing the people we love? In Zharie, Lewis has created a perfectly imperfect character—someone who is learning to navigate grief and love and friendship all at once. Her moments of vulnerability feel familiar as do her moments of healing and joy. This story is an emotional and gripping take on the classic zombie archetype. A must read for lovers of genre bending horror." —Kalynn Bayron, best-selling author of Cinderella is Dead—Kalynn Bayron

"The Undead Truth of Us is unlike any book I've ever read before. In this eerie and otherworldly story, Britney Lewis layers explorations of grief and love on the page like bright colors of paint on a canvas." —Elise Bryant, author of Happily Ever Afters and One True Loves—Elise Bryant