Oliver Loving: A Novel (Hardcover)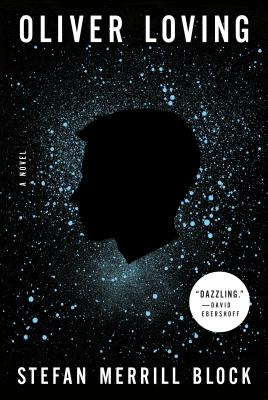 Staff Reviews
---
Oliver Loving has been living in a vegetative state for 9 years after a horrific school shooting in the small west Texas town of Bliss. As his family falls apart in their grief, each person's personal hell is told in this mesmerizing new novel. The secrets, hopes, and dashed dreams are hidden from each other as mother, father, and brother deal with the sadness that life has given them. The majestic big sky of West Texas hangs over all of them, playing a metaphorical role in their ongoing stories. Is Oliver Loving cognizant in this state? What does he know about that fateful night? Is there a possibility of him waking up?
— Valerie
Description
---
"A dazzling novel about love, loss, and the mysteries of the mind."
— David Ebershoff, Bestselling author of The Danish Girl and The 19th Wife

"A breathtaking tale of tragedy and redemption... A triumph" — People

A family in crisis, a town torn apart, and the boy who holds the secret has been cocooned in a coma for ten years.

One warm, West Texas November night, a shy boy named Oliver Loving joins his classmates at Bliss County Day School's annual dance, hoping for a glimpse of the object of his unrequited affections, an enigmatic Junior named Rebekkah Sterling. But as the music plays, a troubled young man sneaks in through the school's back door. The dire choices this man makes that evening —and the unspoken story he carries— will tear the town of Bliss, Texas apart.

Nearly ten years later, Oliver Loving still lies wordless and paralyzed at Crockett State Assisted Care Facility, the fate of his mind unclear. Orbiting the stillpoint of Oliver's hospital bed is a family transformed: Oliver's mother, Eve, who keeps desperate vigil; Oliver's brother, Charlie, who has fled for New York City only to discover he cannot escape the gravity of his shattered family; Oliver's father, Jed, who tries to erase his memories with bourbon. And then there is Rebekkah Sterling, Oliver's teenage love, who left Texas long ago and still refuses to speak about her own part in that tragic night. When a new medical test promises a key to unlock Oliver's trapped mind, the town's unanswered questions resurface with new urgency, as Oliver's doctors and his family fight for a way for Oliver to finally communicate— and so also to tell the truth of what really happened that fateful night.

A moving meditation on the transformative power of grief and love, a slyly affectionate look at the idiosyncrasies of family, and an emotionally-charged page-turner, Stefan Merill Block's Oliver Loving is an extraordinarily original novel that ventures into the unknowable and returns with the most fundamental truths.
About the Author
---
Stefan Merrill Block grew up in Texas. His first novel, The Story of Forgetting, won Best First Fiction at the Rome International Festival of Literature, the 2008 Merck Serono Literature Prize and the 2009 Fiction Award from The Writers' League of Texas. The Story of Forgetting was also a finalist for the debut fiction awards from IndieBound, Salon du Livre and The Center for Fiction. The Storm at the Door is his second novel. He lives in Brooklyn.
Praise For…
---
"Stefan Block's profound third novel, Oliver Loving, is intricately constructed and rich with devastating, gorgeous prose. But it is the author's rare and special sense of empathy -- felt so deeply in every moment -- which elevates this novel to a breathtaking place."
- Jami Attenberg, New York Times bestselling author of The Middlesteins and All Grown Up

With exquisite prose and nuanced insights into the functions and dysfunctions of family, Oliver Loving ranges far and wide, from small-town Texas to New York City, communication with semi-living ghosts to the American appetite for violence, the uncharted territory of the human brain to the equally elusive mysteries of the human heart. Stefan Merrill Block has written a captivating, powerful novel."
— Teddy Wayne, author of The Love Song of Jonny Valentine

"In lucid prose and with a tremendously sure narrative hand, Block weaves together a coming of age story and a lament of lost youth. This is the story of the devastation inflicted on those left behind by catastrophic illness, and the strength they find to live in the wake of it. The novel becomes a thriller of sorts, with secrets upon secrets,conflicting agendas, and the truth quivering in every conversation. An essential window into the consciousness of someone on the other side of an impenetrable veil, Oliver Loving brilliantly illuminates the enduring bonds of family and offers one of literature's best explorations of the limits of communication we all grapple with."
—Matthew Thomas, New York Times bestselling author of We Are Not Ourselves

"One reason we read fiction is to know the lives of others as well as our own. In OLIVER LOVING Stefan Merrill Block writes about a West Texas family and community so wholly and honestly, and with such poetic beauty, that their dreams and sorrows become ours. This is a dazzling, psychologically astute, scientifically engaged novel about love, loss, and the mysteries of the mind. Through one family's tragedy Block dares to ask some of the most profound questions of what it means to be alive."
— David Ebershoff, author of The Danish Girl and The 19th Wife

"Stefan Merrill Block has a masterful understanding of family dynamics. He writes with authority about the power of secrets, shared history and how tragedy shapes lives. The result is a haunting, bittersweet, addictive novel that will keep you wondering until the very end."
—J Courtney Sullivan

"Like Jonathan Franzen's The Corrections and Annie Proulx's The Shipping News, Oliver Loving is an extraordinary novel about family and community, told with real heart and humour and style. Stefan Merrill Block has the rare ability to capture, in his literature, the secrets we store in silence — the pages of a life that are rarely read aloud."
— Jonathan Lee, author of High Dive

"Block has done an excellent job of building both his characters and the West Texas setting, which lives vividly on the page, all heat and dust and decrepitude. At once timely and timeless, this is an exciting story that rewards reader interest."
— Booklist, Starred Review

"The book poses big questions about what constitutes a life worth living."
— Publishers Weekly

"Block's powerful, ambitious third novel (after The Storm at the Door and The Story of Forgetting) examines the dislocation, confusion, and psychological trauma experienced by families and communities when sudden, violent loss of life occurs...A beautifully rendered meditation on the nature of forgiveness, mercy, and healing."
— Library Journal, Starred Review

"In Stefan Merrill Block's psychologically astute novel, the damaged people that surround Oliver try to piece together their own versions of what happened that night and since then, even as doctors prepare a new treatment that might help Oliver communicate again."
— Esquire

"A moving novel of love, family, and loss, Stefan Merrill Block's Oliver Loving pulls on every heart string and leaves no stone unturned throughout one man's quest to escape the paralysis that has ensconced him and live a normal, happy life."
— Pop Sugar

"A charged and hopeful story of a West Texas family seeking a way forward in the aftermath of a school shooting."
— Texas Monthly

"An exquisitely moving novel of sorrow, love, and the miracle of human connections."
— Kamila Shamsie, author of Home Fire