Greetings from Witness Protection! (Hardcover)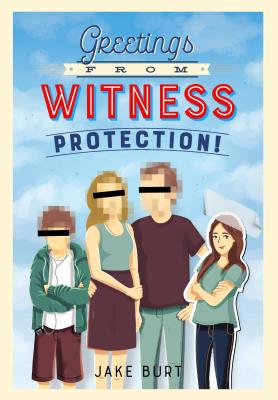 Staff Reviews
---
Mrs. Elena Cercatore Sicurezza has turned state witness against her family, the notorious Cercatore crime mob. In return, the Witness Security Program will provide a new home, new jobs, and new identities for Elena, her husband, and their son—as well as a new family member. Confident, wise-cracking, street-smart—and pick-pocket!—Nicki Demere will be the contact between her new family and the US marshals. But it may be her own background that puts all of them in danger. Fun, funny, and action-packed for girls and boys 10 and up!
— Jennifer
Description
---
Nicki Demere is an orphan and a pickpocket. She also happens to be the U.S. Marshals' best bet to keep a family alive. . . .
The marshals are looking for the perfect girl to join a mother, father, and son on the run from the nation's most notorious criminals. After all, the bad guys are searching for a family with one kid, not two, and adding a streetwise girl who knows a little something about hiding things may be just what the marshals need.
Nicki swears she can keep the Trevor family safe, but to do so she'll have to dodge hitmen, cyberbullies, and the specter of standardized testing, all while maintaining her marshal-mandated B-minus average. As she barely balances the responsibilities of her new identity, Nicki learns that the biggest threats to her family's security might not lurk on the road from New York to North Carolina, but rather in her own past.
Jake Burt's debut middle-grade novel Greetings from Witness Protection is as funny as it is poignant.
About the Author
---
Jake Burt teaches the fifth grade in Connecticut. He lives with his wife and their daughter in Hamden, CT. Greetings from Witness Protection! is his fiction debut.