The Truth About Alice: A Novel (Paperback)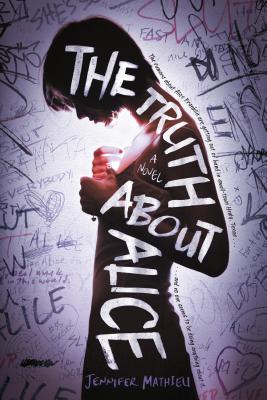 $11.99
Usually Ships in 1-5 Days
Description
---
By the author of Moxie, a powerful feminist novel that deals with slut-shaming, told through the perspectives of four small-town teens, about how everyone has a motive to bring—and keep—a teen girl down.

Winner of the Children's Choice Book Awards' Teen Choice Debut Author Award
Everyone knows Alice slept with two guys at one party. When Healy High star quarterback Brandon Fitzsimmons dies in a car crash, it was because he was sexting with Alice. Ask anybody.
Rumor has it Alice Franklin is a slut. It's written all over the "slut stall" in the girls' bathroom: "Alice had sex in exchange for math test answers" and "Alice got an abortion last semester." After Brandon dies, the rumors start to spiral out of control. In this remarkable debut novel, four Healy High students tell all they "know" about Alice-and in doing so reveal their own secrets and motivations, painting a raw look at the realities of teen life. But in this novel from Jennifer Mathieu, exactly what is the truth about Alice? In the end there's only one person to ask: Alice herself.
This title has Common Core connections.
Also by Jennifer Mathieu:
Devoted: A girl with a controlling, conservative family realizes that her life is her own—if only she can find the courage to fight for it.
Afterward: A tragic kidnapping leads to an unlikely friendship in this novel about finding light in the midst of darkness.
Moxie: An unlikely teenager starts a feminist revolution at a small-town Texas high school.
Praise for The Truth about Alice:
"Fans of Speak by Laurie Halse Anderson and Speechless by Hannah Harrington will welcome first time author Mathieu, who has crafted a realistic and hard-hitting debut." —VOYA, starred review
"A tough, unapologetic look at slut-shaming from a promising new voice." —Booklist
"Swift pace and compact size may entice reluctant readers as well as those interested in a juicy yet thoughtful take on human dynamics." —BCCB
"Debut author Mathieu brings new life to a common girls' narrative through her multiple first-person narrators." —Kirkus Reviews
"Each narrator shares elements of culpability for the rumors and mistreatment of Alice, and teens are introduced to the potential damage that rumors and lies bring." —School Library Journal
"Alice gets the final word, yet Mathieu avoids reducing her story to a revenge narrative, instead offering a quietly powerful testament to perspective and personal resilience." —Publisher's Weekly
About the Author
---
Jennifer Mathieu is the author of Devoted, Afterward, and The Truth About Alice, the winner of the Children's Choice Teen Debut Author Award. Her 2017 novel Moxie is being developed into a film directed by Amy Poehler for Netflix. Jennifer teaches high school English in Texas, where she lives in the Houston area wiht her husband and son.
Praise For…
---
Praise for The Truth about Alice:
"Fans of Speak by Laurie Halse Anderson and Speechless by Hannah Harrington will welcome first time author Mathieu, who has crafted a realistic and hard-hitting debut." —VOYA, starred review
"A tough, unapologetic look at slut-shaming from a promising new voice." —Booklist
"Swift pace and compact size may entice reluctant readers as well as those interested in a juicy yet thoughtful take on human dynamics." —BCCB
"Debut author Mathieu brings new life to a common girls' narrative through her multiple first-person narrators." —Kirkus Reviews
"Each narrator shares elements of culpability for the rumors and mistreatment of Alice, and teens are introduced to the potential damage that rumors and lies bring." —School Library Journal
"Alice gets the final word, yet Mathieu avoids reducing her story to a revenge narrative, instead offering a quietly powerful testament to perspective and personal resilience." —Publisher's Weekly