Unremembered (Unremembered Trilogy) (Paperback)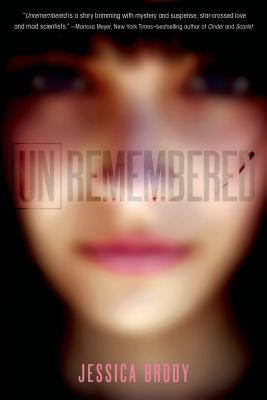 $9.99
Usually Ships in 1-5 Days
Description
---
When Freedom Airlines flight 121 went down over the Pacific Ocean, no one ever expected to find survivors. Which is why the sixteen-year-old girl discovered floating among the wreckage--alive--is making headlines across the globe.
Even more strange is that her body is miraculously unharmed and she has no memories of boarding the plane. She has no memories of her life before the crash. She has no memories period. No one knows how she survived. No one knows why she wasn't on the passenger manifest. And no one can explain why her DNA and fingerprints can't be found in a single database in the world.
Crippled by a world she doesn't know, plagued by abilities she doesn't understand, and haunted by a looming threat she can't remember, Seraphina struggles to piece together her forgotten past and discover who she really is. But with every clue only comes more questions. And she's running out of time to answer them.
Her only hope is a strangely alluring boy who claims to know her from before the crash. Who claims they were in love. But can she really trust him? And will he be able to protect her from the people who have been making her forget?
From popular young adult author Jessica Brody, Unremembered is the start of a compelling and suspenseful new sci-fi series, set in a world where science knows no boundaries, memories are manipulated, and true love can never be forgotten.
About the Author
---
Jessica Brody is the author of 52 Reasons to Hate My Father, My Life Undecided, and The Karma Club, as well as two adult novels: The Fidelity Files and Love Under Cover. Sometimes she wishes her memories could be erased so she could reread all her favorite books for the first time. She splits her time between California and Colorado.
Praise For…
---
"[Teens] will have a hard time putting this book down." —School Library Journal
"Fast-paced and sure to satisfy romance-oriented readers." —
Kirkus Reviews
"Undeniable appeal." —
BCCB
"The first in Brody's new science-fiction series should snare enough attention to have folks tapping their feet for the sequel." —
Booklist
"
Unremembered
is a story brimming with mystery and suspense, star-crossed love and mad scientists. I felt like a detective putting together the pieces of Seraphina's forgotten past right along with her, and the masterful way the puzzle was finally revealed left me speechless." —Marissa Meyer,
New York Times
–bestselling author of the Lunar Chronicles "Intriguing and fast-paced,
Unremembered
kept me turning pages with plot twists and a fascinating heroine worth rooting for. Seraphina and her quest to unlock the secrets of her past kept me guessing at every turn. I can't wait for the next book!" —Mary E. Pearson, author of the Jenna Fox Chronicles "
Unremembered
is an awesome book! I was pulling for Seraphina from the opening chapters, and couldn't wait to read what happened next—and I LOVED the twist at the end."
—
P. C. Cast,
New York Times
–bestselling author of the House of Night series