Carry Me: A Novel (Hardcover)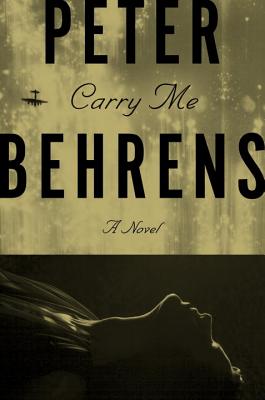 Description
---
A devastating novel of war, love, and escape from the award-winning author of The Law of Dreams and The O'Briens
 
During childhood summers on the sunstruck Isle of Wight in the years before the First World War, Billy is entranced by Karin, the elusive daughter of a German-Jewish industrialist. Reunited on a Frankfurt estate in that war's hungry aftermath, Karin and Billy become fascinated with tribal rituals found in the Wild West stories of Karl May, whose Winnetou tales are among the most popular books published in Germany. Coming of age in Frankfurt and Berlin, Karin and Billy share a passion for speed, jazz, and nightclubs. They also share a fantasy of escape—from darkening Germany, from history—to El Llano Estacado, the high plains of Texas and New Mexico, vividly reimagined in May's fiction.
 
Intriguing characters braid this intricate and harrowing story together, from golden Edwardian summers to London under Zeppelin attack, Ireland on the brink of its War of Independence, and Germany collapsing into the Hitler era. As a society loses its civic and moral bearings, a childhood friendship deepens into a love affair with extraordinarily high stakes. Brilliantly conceived and elegantly written, Carry Me is an epic for grown-ups, an unusual love story, and a lucid meditation on Europe's violent twentieth century.
About the Author
---
PETER BEHRENS's first novel, The Law of Dreams, won the Governor General's Literary Award, Canada's most prestigious book prize, and has been published in nine languages. The New York Times Book Review called his second novel, The O'Briens, "a major accomplishment." He is the author of two collections of short stories, Night Driving and Travelling Light. His stories and essays have appeared in The Atlantic, The New York Times, and many anthologies. Awards he has received include a Wallace Stegner Fellowship in Creative Writing at Stanford University. A native of Montreal, he is currently a fellow at Harvard University's Radcliffe Institute for Advanced Study.
Praise For…
---
"Carry Me is a moving meditation on identity and belonging, and a love story to get happily lost in." —Montreal Gazette

"Behrens captures his narrator's naïveté and the casual anti-Semitism of the times with great skill and intelligence . . . as true an observation about human nature as there is." —Dennis Bock, The New York Times Book Review

"Peter Behrens is a powerful stylist . . . if exile is Behrens's obsession, he's still making it work in his fiction." —The Globe and Mail

Carry Me is "staggeringly epic." —Toronto Star

"[CARRY ME] is both poetry and cartography. . . . Behrens has mined truths so skillfully that in reading they can slip by unnoticed; they're never glaring or contrived. They leave the reader with a feeling Billy describes as he's driving across Germany. . . . Great writing keeps readers on this threshold, in liminal space, wanting to know and understand more than literature or life will allow, anxious for the next big lesson. CARRY ME is full of this kind of searching, characters looking for a way to map their lives against war and love and change."
 —Heidi Sistare, Portland Press Herald
 
"Behrens is a beautiful, lyric writer. His understanding of the age and command of it, moment to moment, is impressive . . . everything is beautiful in the details, in the smallness of personal moments even as we know that no matter how calm, how peaceful the moment, it will not last."
—Jason Sheehan, NPR
 
"Carry Me's perspective on war's tragedies is beautifully composed, and heartbreakingly credible."
—Shelf Awareness
 
"Behrens is so fine at both sweeping and granular evocations of history, so good at vividly and economically painting his minor players...[his] prose thrills to the indelible and irrevocable."
—Washington Post
 
"Make[s] the past feel stunningly close at hand."
—Vogue.com
 
"Stunning imagery and fully realized characters…Timely in its depiction of North America as the mythical land of hope for so many, and timeless in its exploration of the effects of bigotry and the power of love…a brilliant and entertaining read."
—Winnipeg Free Press
 
"The story's essence is the relationship between kindred spirits Karin and Billy, but its fascination lies in the backdrop of Europe's upheaval. Set in England and Germany and moving between World War I and the rise of the Nazis, the book tracks the way allegiances shift during wartime and the devastating impact of being 'othered,' and not just its impact on Jews…The tension and the expertly drawn portrait of Europe at war make this novel a winner."
—Now Magazine
 
"Vividly imagined . . . This ambitious novel provides a panoramic view of a continent and a microscopic view of two individuals hovering precariously between the two World Wars . . . Moving seamlessly back and forth between times and countries, Behrens paints a stunningly intimate portrait in wide, universal strokes." 
—Booklist